Soundtoys has released version 5.0.2 of its plugins, a free update for all Soundtoys 5 bundle and individual version 5 plug-in owners.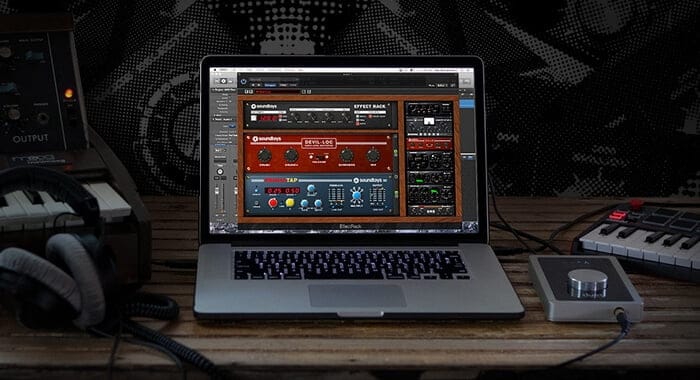 Saturate, compress and distort with Decapitator, Radiator, and Devil-Loc. Get a virtual history of echo and delay hardware with EchoBoy and PrimalTap. Transform your vocals with Little AlterBoy. Recreate classic studio pitch, chorus and widening effects with Crystallizer and MicroShift. Take modulation to new levels with the beat-synced rhythmic effects of PanMan, Tremolator, FilterFreak, and PhaseMistress.

All of these individual elements are proven, powerful tools, trusted by professional mix engineers, musicians and sound designers everywhere. But combined in the new Soundtoys Effect Rack, they are indeed the ultimate effects collection.
Changes in Soundtoys v5.0.2
Plug-ins with the Analog Mode option now have a new "Op Amp" style to replace the Version 4 "Digital" mode that was removed. This affects Tremolator, FilterFreak, PhaseMistress, and PanMan.
Preset names are now displayed correctly when recalling sessions that were last saved with previous versions of Soundtoys plug-ins (instead of reading "Default").
PrimalTap has a new Auto Gain switch in its Tweak menu, which is now the default setting for this plug-in.
Fixed an issue in PrimalTap where the Rolloff feature was not filtering the feedback loop as intended.
Check the release log for a full list of changes. The updates are available for downloaded for registered users' Soundtoys account.
More information: Soundtoys