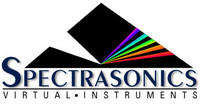 Spectrasonics has announced that the release of Trilian, previously planned for June, has been delayed due to the sad loss of Barbara Klinger, Spectrasonics' longtime warehouse manager and launch coordinator.
For more than a decade, Barbara Klinger has been one of the "unsung heroes" of the Spectrasonics Team. She was instrumental in the company's success by establishing and managing the Spectrasonics warehouse in Henderson, Nevada – as well as coordinating all product launches, packaging, upgrades and International shipping. Barbara's remarkable work ethic and enthusiasm for excellence was infectious to all who had the pleasure of working with her. When asked why she was such a perfectionist, she often replied that her job was important to get right – because the warehouse was putting the "final bow on a beautiful package" for our customers.

If you've ever owned a Spectrasonics product, it's very likely that Barbara had a hand in making that package possible….in many, many different ways.

Barbara Klinger lost her battle with lung cancer in May of 2009. This is a deeply personal loss for our team at Spectrasonics, and she will be greatly missed by everyone.
Trilian is now scheduled for release on 26 October, 2009.
Visit Spectrasonics for more information.