XY StudioTools has announced the release of its song structure editor Song Sketch, a new Max for Live device for arrangement in Ableton Live 10.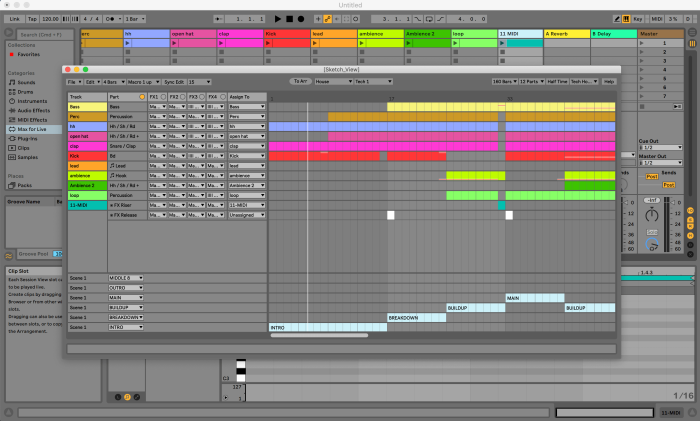 Song Sketch lets you work and experiment with arrangement in parallel with creating your musical parts, allowing you to load, edit and create different arrangement patterns and apply them to your music.
Song Sketch comes with a set of arrangement templates/patterns (called Sketches) in different genres and styles. Song Sketch includes four libraries with a total of 48 templates in the genres of Hip Hop, House, Techno and Pop. Additional libraries can be imported and new sets of templates will soon be available as add-ons.

Applying various arrangement templates enables you to quickly test your loops in a full length song. You can also custotools,ise the arrangements, for instance by swapping parts to apply the pattern to your loops in different ways, or by editing the length and placement of the different parts of your song.

Any work you do in Song Sketch can be saved as a new arrangement template (Sketch). You can also create your own templates from scratch and share them with others.
Song Sketch is available for 39 EUR.
More information: XY StudioTools