W.A. Production's free product of the month is the SphereDelay multi-mode delay effect plugin. A purchase of any product in the W.A. Production shop will automatically come with SphereDelay at no charge.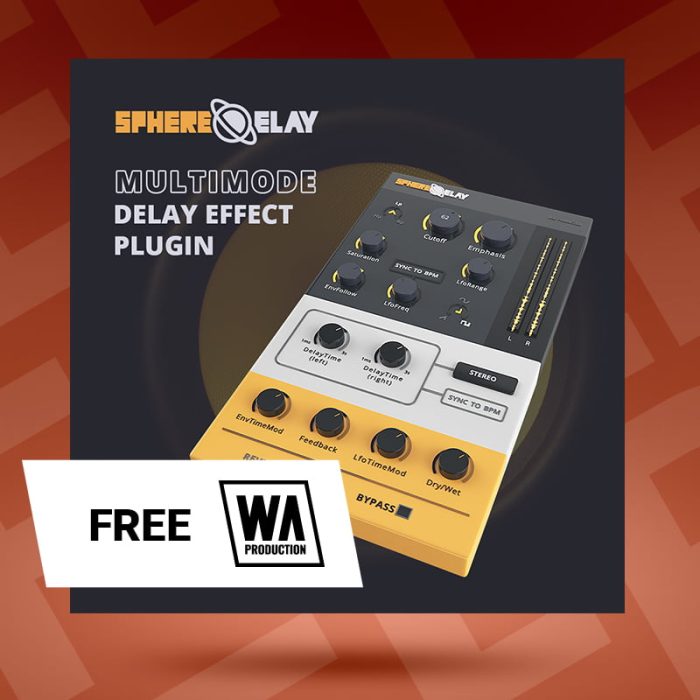 We developed this plugin for the producers around the world who want something more when it comes to effects. The basic plugins that give the same Delay presets that we all know and are familiar with, whether it be DAW stock Delay plugins or third party Delay plugins that just aren't enough. We wanted to add something new to the table.

We believe that Beginner and Experienced producers will enjoy the sleek and easy workflow of SphereDelay as well as the pure customization of your Delay sound. We believe SphereDelay would give you a totally new depth experience, with a wide variety of customization features that makes the sounds it provides unique and limitless.
Simply add any product in the W.A. Production store to your cart and SphereDelay will added to your cart for free.
The offer is valid until September 2nd, 2020.
More information: W.A. Production