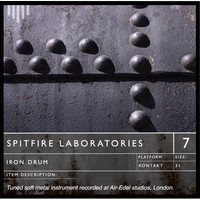 Spitfire Audio has released Iron Drum, a new Spitfire Laboratories sample library featuring the sound of a tuned soft metal instrument.
We are absolutely delighted to announce having passed the £10k milestone with our Unicef campaign and wish to heartily thank you for your contribution in that respect.We're now the 4th biggest contributor to Unicef UK via PayPal, a remarkable achievement, long may this continue.

To mark this achievement we have purpose built a whole new little lovely just for you guys.

Recorded at Air-Edel studios specifically for the LABS, the Iron Drum is a heavy iron drum with 6 "resonators" that feel not unlike a chunky hand drum. It has a beautiful mellow tone that's both familiar (like a nicely tuned steel drum) whilst being difficult to place exactly (or is it a vibraphone of some sort?). We have recorded it 4 ways, with a rubber beater muted and unmuted: 5 round robins, 2 dynamic layers, and with hand strikes both muted and unmuted again recorded with 5 round robins at a single soft dynamic layer.
The Iron Drum library is free, provided you donate £2 GBP to Unicef via the LABS.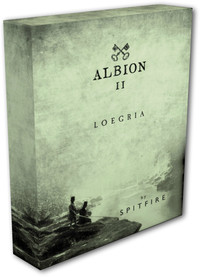 Spitfire has also announced Albion II – Loegria, the upcoming scoring library which centers on cinematic beauty and detail.
Designed as a stand-alone tool, everything you would need to write beautiful and esoteric film scores out-of-the-box. We are excited to present an incredible Chamber sized String group of the first call session players in the UK, again designed as High and Low Ensembles.

At last this intimate sound is available with Spitfire's mic mixing ability, and with strings that concentrate also on an array of additional techniques not found in Albion I, and woods and brass that centre more on "choral" use of such sections. Loegria is a must buy for Albion users wishing to expand on the possibilities of that broad & thumping tool-set, but also stands alone as a superb tool for creating intimate scores.
Release date and price TBA.
More information: Spitfire Audio