Spitfire Audio has announced an update to its Hans Zimmer Strings virtual instrument, featuring the sounds of 344 players performing an unconventional range of playing techniques in The Hall at London's world-famous AIR Studios.
The update features over 60GB of new sounds, 12 new patches, improved loading speeds, NKS compatibility, and more.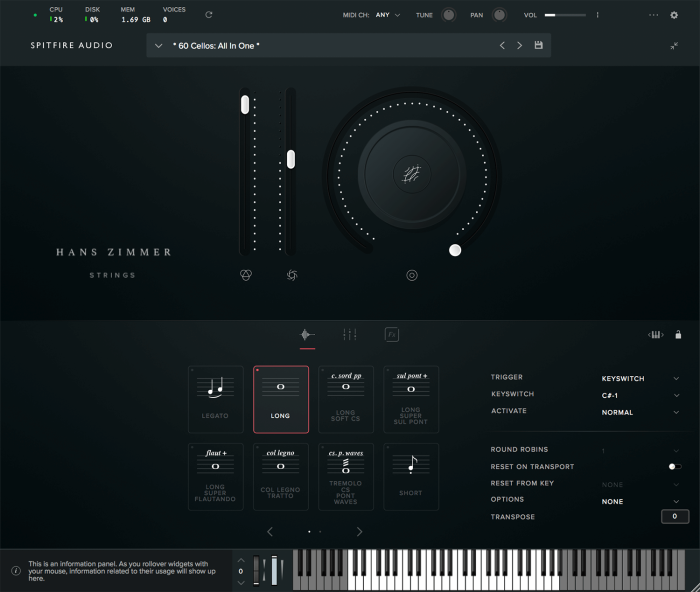 This update (free to existing users) features over 60GB of new content, plus a huge range of refinements and optimisations across the library, including faster loading times.

Produced and recorded in close collaboration with Hans in the Hall at AIR Studios, these brand new recordings include three new short techniques across two violin and two cello sections — Marcato Crotchet, Marcato Semibreve (both non-vibrato and vibrato) and Spiccatissimo (with up to 21 dynamic layers using Hans' "microlayering" technique, and 5 round robins) for extra definition —12 new patches to explore, adding a whole new dimension to the library.

We are also excited to announce that the library is now NKS ready, with multi-outputs added to the mixer, a technique editor for customizing presets, various optimisations to RAM and CPU usage, and finally, improvements to the legato patches.
Hans Zimmer Strings is 40% off until December 31st, 2019.
More information: Spitfire Audio