Spitfire Audio has announced a sale on the eDNA Earth instrument library for Kontakt and the free Kontakt Player, offering a 30% discount through October.
Now featuring 100 new presets, eDNA Earth is an epic collection of synthesized orchestral sounds, created using an enormous range of organic orchestral recordings, manipulated, warped and reprogrammed beyond recognition.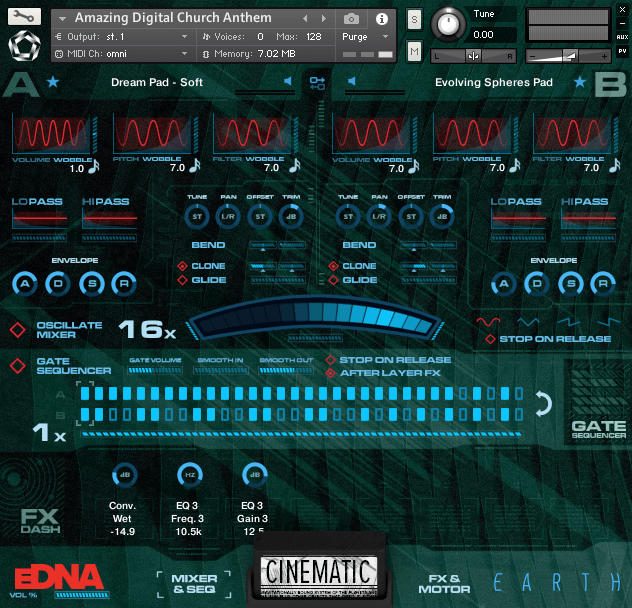 With thousands of sounds and presets, we have taken our entire orchestral palette and morphed it into an alternate universe.

A powerful encyclopaedia of unique, experimental electronic samples, eDNA Earth has been created with film, TV and games music in mind, offering endless inspiration to the next generation of media composers, while also appealing to dance and pop producers wanting to add cutting-edge, cinematic electronic textures to their music.

With eDNA's new easy to use, ultra-controllable GUI, an uncharted territory of new sonic experimentation is within your grasp.
eDNA Earth is available for 104 USD/EUR through October 31st, 2020 (regular 149 USD/EUR).
More information: Spitfire Audio