Splice Sounds has launched Netrunner: Hollywood Cyberpunk, a Synthwave sample pack featuring nearly 200 loops and samples by Varien.
Resurgent over the past month with a new EP and a tonal-flipping remix of The Chainsmokers, Varien is well known for his flawless production techniques that dabble in the darker sides of synth, including his latest remix, a dark, thundering take on 'Take A Fall' from The Brig x Rob Gasser x Ashley Apollodor.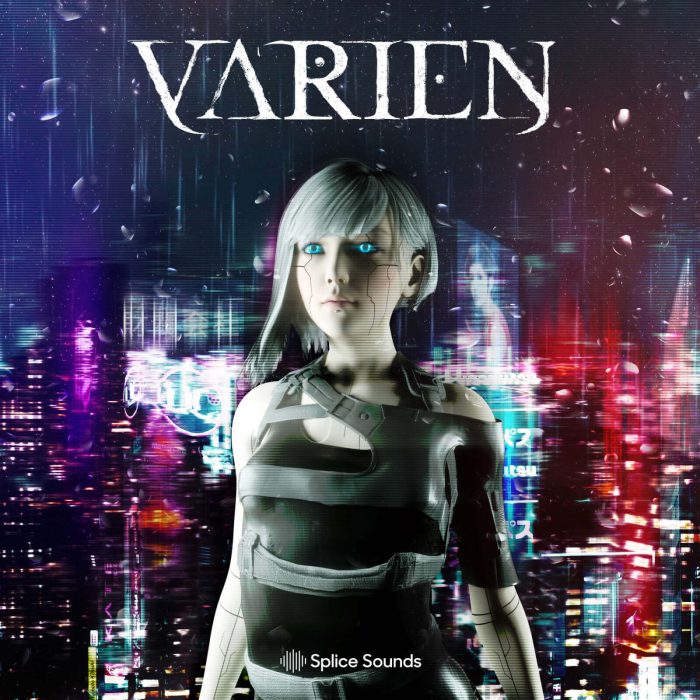 "I am seeing how big synthwave has become," he said, "and how relevant it is remaining, but only a few people are really nailing it – so I made a pack of over 200 sounds that right out of the box, give you access to Hollywood-level synth and cyberpunk influenced sounds.

"This is Hollywood-grade stuff, actual analog synths and handcrafted goodies relevant for years to come. Most 'synthwave' sample packs to me, feel like they are rehashing a lot of similar sounds. I came out from left field and said, "No no no, you need more of these sounds. Trust me."
Citing visuals like 'Blade Runner 2049', 'Ghost In The Shell', 'Ex-Machina', 'Black Mirror' and 'Stranger Things' and producers like Pertubator, Carpenter Brut, Gost and Nine Inch Nails as primary influences for his third pack on Splice, Varien's previous packs have included Japanese anime voice samples and brass, string and orchestral ensembles plug-ins.
The popular sample platform made headlines last month announcing payments totalling up to ten million dollars for sound producers. Jonathan Lee, Chief Business Officer at Splice, was quoted as saying "Individuals who create samples, loops and other sonic content for other creators to use are a critical part of the song creation process today."
The sample pack is now available to Splice subscribers. New users can get 1 month free access to Splice by using promo code YT2021 when signing up for a plan.
More information: Splice Sounds
https://soundcloud.com/variendarkboi/varien-netrunner-hollywood-cyberpunk-splice-demo-track