Splice has announced the release of an updated version of its desktop app, the central hub of using Splice – where you can back up your projects, manage your Rent-to-Own plugins, and navigate your Sounds library.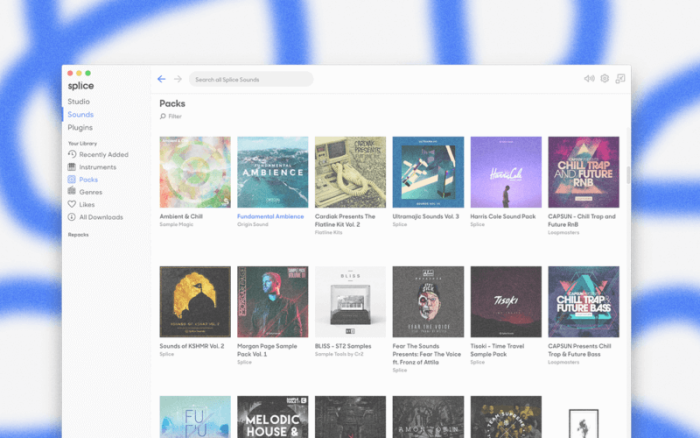 As of this week, we've completely overhauled and redesigned the desktop app experience. The new desktop app is bigger and better and integrates seamlessly into your creative workflow.
The app now resizes to your preferred configuration, and you can easily toggle between sizes.
The search and navigation have been overhauled and improved, allowing you to explore the full Sounds library directly within the app, without using a web browser. The search bar is now front and center, and you can filter and preview new sounds all within a single view.
The updated version also sees an increase in the the number of sounds you can preview, and workflow improvements include easy browsing of packs and drag and drop of sounds directly into your project.
The app is completely redesigned for a sleek, modern look, and the update also includes various performance improvements.
The Splice desktop app is a free download for Windows and Mac.
More information: Splice