Plugin Boutique has launched a Spring Sale on Audio Damage, offering a 25% discount on it creative range of instruments and effect plugins for a limited time.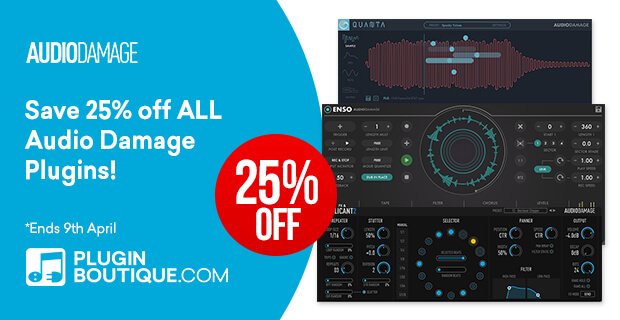 The sale includes:
Eos 2 algorithmic reverb.
Replicant 2 buffer effects plugin.
Discord4 stereo pitch shifter.
Quanta true stereo granular synthesizer.
Kombinat Tri multi-effect distortion.
Dubstation 2 dub delay.
ADverb2 vintage digital plate reverb.
QuattroMod stereo-insert modulation (chorus, flanger, diffusor, freqshift).
Enso looper.
The offer expires May 10th, 2019.
More information: Audio Damage