Stages LLC has launched an Indiegogo crowdfunding campaign for its Sidekick and Hero, two new augmented listening devices that combine noise cancellation and ambient audio control.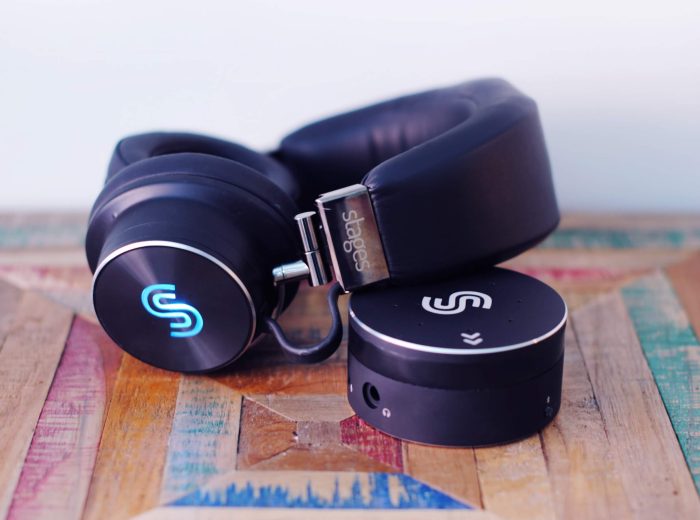 "We believe the Indiegogo platform allows us to reach the right audio focused audience, giving us the opportunity for meaningful interaction, and allowing our supporters a first-chance opportunity of owning the devices before they are available via any other channel," said Joel Sackett, Vice President, product, marketing & software for Stages. "Our products solve real-world problems. As an example, our directional ambient sound control coupled with our keyword detection will forever enable someone at work to be aware of their surroundings while listening to music or focusing and avoid being startled when being approached from behind."

The Indiegogo crowdfunding website is visited monthly by more than 15 million people globally. The platform provides companies with expert support allowing them to move their projects from concept to market.

Earlier in December, Stages introduced the two revolutionary augmented listening products which are intended to combine the enhanced listening experience of audiophile sound quality & active noise cancellation, with an unprecedented degree of ambient sound personalization.

"We are excited to provide consumers from all over the world with the opportunity to experience what we have spent years developing with the Hero and Sidekick," said Benjamin Benattar, Stages' co-founder and CEO. "This is an important initial step for Stages, as we seek to put a listening and hearing experience that has never been possible before into as many peoples' hands as possible, enabling them to see and hear what the future of audio and sound control should be. Having seen firsthand the many expressions of astonishment as people at CES used our products, and heard their comments of amazement and encouragement, I can't wait for people everywhere to share in the experience. It will be awesome."

The Hero is an advanced audiophile-quality, over-the-ear noise canceling pair of headphones that can operate either wired or wirelessly. The Sidekick is a rechargeable desktop product that offers the same sound personalization functionality as the Hero, but allows the use of any preferred wired or wireless headphones, earbuds or hearable you already own.

"It is amazing what they are doing with sound," said Mario Armstrong, digital lifestyle expert. "Both products have supreme audio-file quality. The big innovation with these two products is you can direct the ambient noise coming in."

Both products combine exceptional audio quality and noise reduction with Stages patented technology featuring Ambient+™ and Selective Sound™. Ambient+ allows users to specify the direction from which they hear sound, whether from a single direction or an adjustable arc. Selective Sound allows users to set keyword, speech, or voice profile detection criteria to admit sound. The result? Users hear ambient sound on their own terms – being able to specify not only from where sound is heard, but to determine from what source they want to hear that sound, based on user-determined keywords or speaker profiles. Simply put, users remain connected to the world around them while being fully immersed in audio for the first time.
Backers can select "Early Bird" pricing of $199 USD for the Sidekick and $299 USD for the Hero, while supplies last.
More information: Stages / Sidekick & Hero at Indiegogo