Nugen Audio has announced continued support throughout the COVID-19 pandemic, including a 20% discount on all its products for a limited time.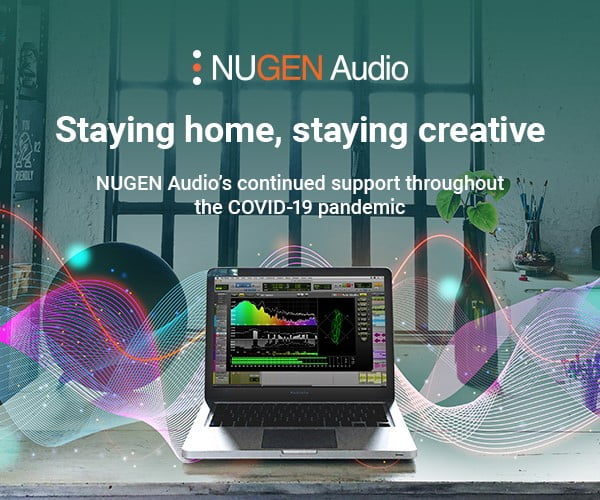 We realise that the current situation is a huge disruption to everyone's normal way of working, so we want to do everything we can to support the audio community at this uncertain time. Over the coming weeks, we will be sharing some useful tips and techniques for adjusting to a different workspace.

Temporary replacement licenses are available for users who do not have access to their plug-ins from home, and in response to the financial difficulties that many face, all NUGEN products are available with a 20% price reduction until May 20th 2020.
The offer is available from the Nugen Audio store and at distributor Plugin Boutique.