Steinberg has announced that its Dorico advanced music notation software is scheduled for release on October 19th, 2016.
The Dorico score writer software was conceived and designed to provide easy, efficient workflow for print publication-quality scores.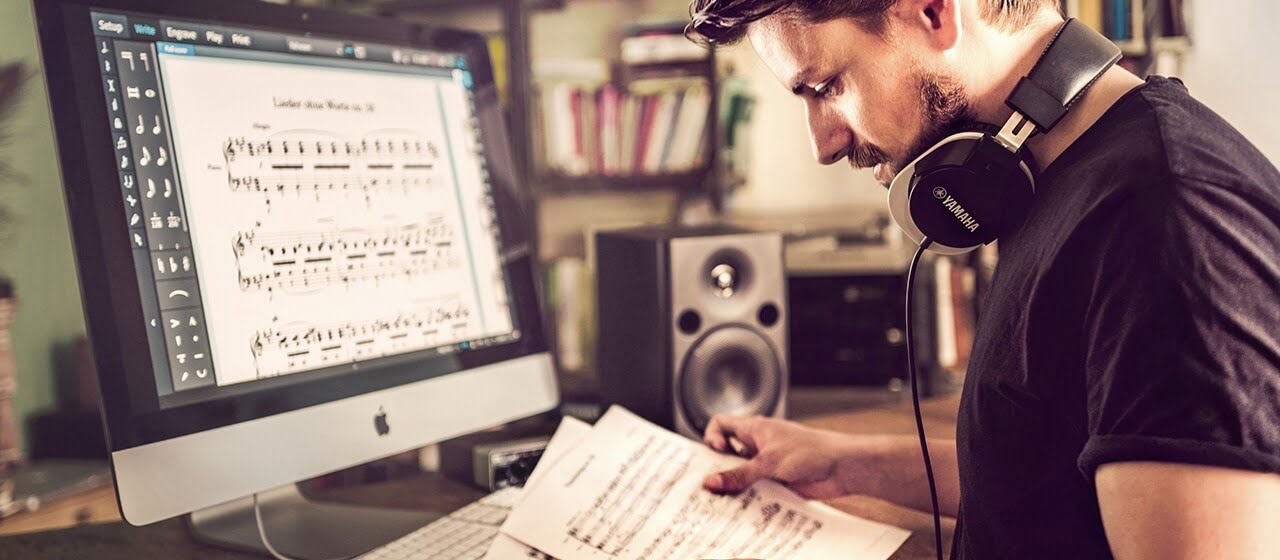 Four years in the making, the first iteration of Dorico is about to be released. Presenting both aspiring and professional composers, arrangers, music publishers and music teachers with the next-generation music notation software solution, Dorico has been designed by a team of specialized developers and experts to be used by those who consider writing and engraving music their true calling.

Dorico offers an uncluttered single-window user interface for both laptops and studio machines, comprising high-performance tools and versatile page layout options that facilitate an efficient workflow. The graphical output gives attention to the finest intricacies of music engraving, fulfilling the aesthetic demands of the most discerning engravers and publishers. Built from the ground up, Dorico takes advantage of 64-bit multi-core processors to ensure seamless scrolling through the music at all times, and it has been designed with high-pixel density, high-resolution displays in mind. Based on Steinberg's award-winning audio engine, Dorico comes with a host of sumptuous VST instruments and effects, making it not only look and feel good, but sound great as well.

Anthony Hughes, UI/UX designer for Dorico, said, "Music is at the heart of our design philosophy for Dorico. We wanted to build something new and powerful for musicians everywhere that has an inherent musical awareness, is intelligently organized and adapts to your personal preferences. We are extremely excited to be making Dorico available and to see what people create with it."

Steinberg's Product Marketing Manager, Daniel Spreadbury, commented: "Putting this first release into the hands of musicians worldwide is a huge moment for our team, and it's only the beginning. Dorico is already remarkably capable, and we will continue to build on its foundations to make it better and better."

"I'm immensely proud of what our fantastic team has accomplished in creating Dorico. We've seized the opportunity to reimagine how notation software should work in the 21st century and the results you can achieve in the first release of Dorico are truly amazing," said Ben Timms, head of UK R&D for Dorico.
Steinberg is hosting two events around the release date of Dorico. The first will take place in London, UK, on October 18th while the second is hosted in Vienna, Austria, on October 20th.
The London-based event will be streamed live through Facebook, YouTube and the Steinberg website. For those who have not registered for the London event, taking place in the evening of October 18th, watch the live feed through the Steinberg channels.
The full version of Dorico will be available for 579 EUR. Educational pricing for qualifying teachers and students will be 349 EUR. A special time-limited crossgrade offer for qualifying Sibelius, Finale and Notion users will be available for 299 EUR. All prices including VAT.