Steinberg has announced the release of Cubasis 2.7, the iOS music production app exclusively available for the iPad. The update adds a large number of user-requested features and improvements.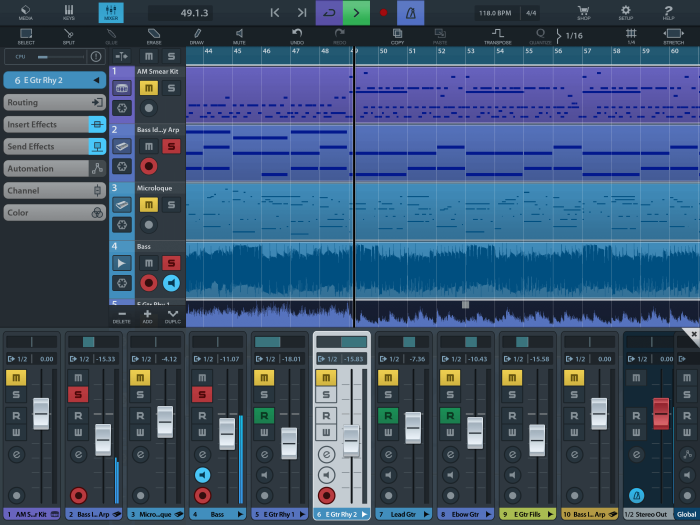 A streamlined, multitouch sequencer for the iPad, Cubasis is for discerning music producers and musicians looking for mobile recording, editing and mixing capabilities, combined with unmatched usability and deriving ease of use. Within the life cycle of the second version, the 2.7 update is a significant milestone in the success story of Cubasis as it marks its 6th anniversary, while also being the 31st update release.
The 2.7 update boasts many additions to its comprehensive feature set. Under the hood, Cubasis now offers native resolution support for the recently released iPad Pro 11″ and 12.9″.
The brand-new Micrologue ARP, which is available as in-app purchase, extends the included Micrologue analog synth with a powerful arpeggiator that includes 79 presets.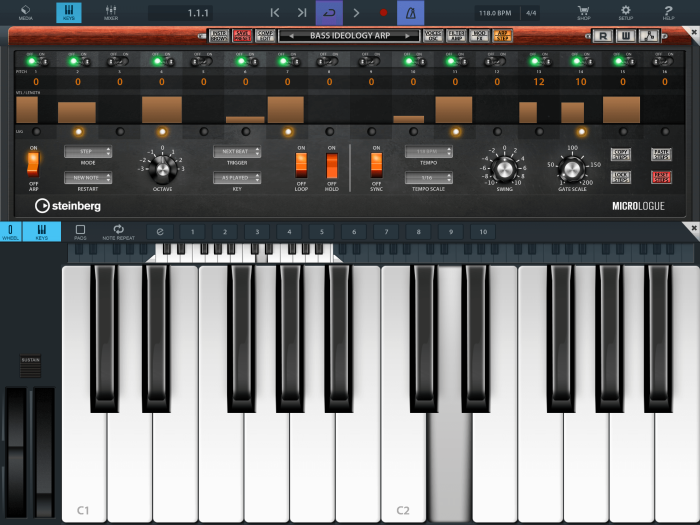 Little additions like introducing the option to load up to three AU MIDI plug-ins per track or the 95 studio-grade effects presets deliver more tools for artistic expression than ever before.
Also new is the refined support for MIDI Thru, now providing a smooth integration and operation of external MIDI keyboards and Core MIDI apps. Many small enhancements were made throughout the development of Cubasis 2.7, rounding out the overall musical experience from inception to completion.
Cubasis 2.7 is available for download through the App Store, priced at 54.99 EUR including German VAT. Existing Cubasis 2 customers are eligible for a free update to version 2.7.
Steinberg is offering discounts on Cubasis as well as the Waves Plug-in Bundle, Micrologue ARP and remaining in-app purchases, ending on January 7, 2019.
More information: Steinberg