Steinberg has announced the release of Metro Heights, a new expansion pack for the drum libraries of Groove Agent 4 and Groove Agent SE 4, capturing the raw energy of American indie rock.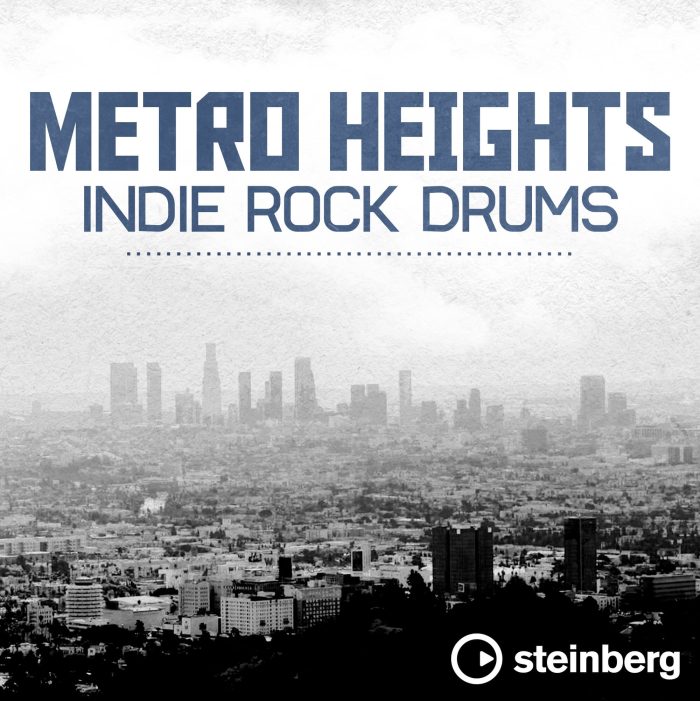 Metro Heights is a brand-new addition to the wide range of high-quality sounds, first-class presets and complementary content for various music genres offered through Steinberg's acclaimed VST Sound Instrument Sets.
Consisting of 12 beautifully recorded drum kits that contain more than 17,400 samples, the exclusive Styles in Metro Heights cover a variety of percussive patterns that truly capture the energetic feel associated with the indie rock moniker.

Available for the Acoustic Agent drum kits of Steinberg's award-winning Groove Agent 4 drum software and the Groove Agent SE 4 plug-in included in latest versions of Cubase, Metro Heights also includes a variety of intros, main grooves, fills and endings that cover different tempos and time signatures.

Senior Marketing Manager Florian Haack commented: "Metro Heights is another addition to the Groove Agent library and this time we focused on the indie rock genre using a vintage '60s Slingerland drum kit. And I can tell you it made all the difference!"
Metro Heights features
21 Styles for the Acoustic Agent drum kits in Groove Agent 4 and Groove Agent SE 4.
12 kit pieces recorded in over 17,400 samples and over 5.8 GB in total.
24-bit recordings with up to 12 velocities and 5 round robins.
3 reverb channels per instrument including chamber 1, 2 and digital reverb.
3 ambient channels per instrument including overheads, room tight and far.
2 additional trash mic channels for extra character (bullet and geek).
Exclusive drum MIDI grooves played by Miles McPherson (Kelly Clarkson, Paramore).
Metro Heights available for 59.99 EUR, including German VAT.
More information: Steinberg