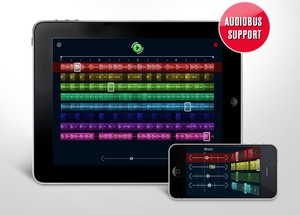 Steinberg has announced updates to its LoopMash virtual instrument that presents you with a new way to blend simultaneously up to four two-bar loops together by juggling similar elements across looped beats and tunes.
These updates support Audiobus, an innovative iOS protocol that offers realtime audio streaming between multiple apps.

Now, you can use LoopMash and record the audio output signal directly in Cubasis or other apps! The new updates also feature an improved In-App store for LoopMash content sets.
The updates are free for Loopmash customers and can be downloaded from the Apple App Store.
More information: Steinberg