Stellare Modular, known for the free official Turing machine port and Ableton Link modules has released Creative Suite, a commercial package of 9 modules.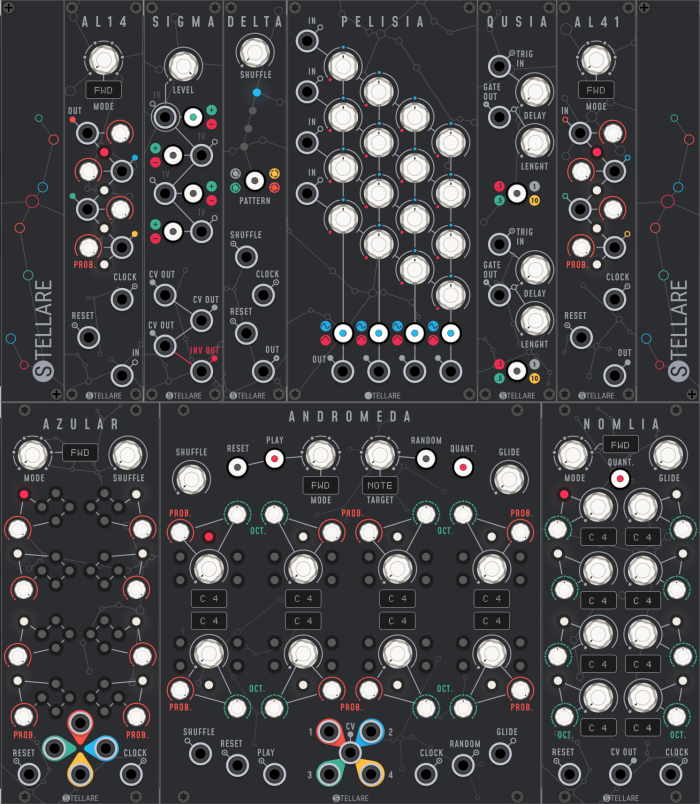 The modules were inspired by the 'Steevio Method' and brings all the modules you need to replicate this generative sequencing method.
The package consists of 9 modules:
Andromeda – Gate / CV sequencer
Azular – Gate sequencer
Nomlia – CV sequencer
Delta – Shuffle generator
Pelisia – Matrix Mixer
Qusia – Dual Trigger Delay
Sigma – Precision Adder
AL14 – 4 Outputs 1 Input Sequential Switch
AL41 – 4 Inputs 1 Output Sequential Switch
The Creative Suite is now available in the VCV Rack Store for $25 USD. It requires Rack version 1.0 or higher.
More information: VCV