Steven Slate has announced the upcoming Steven Slate Drums 5, a completely reworked version of the virtual drum instrument for Windows and macOS.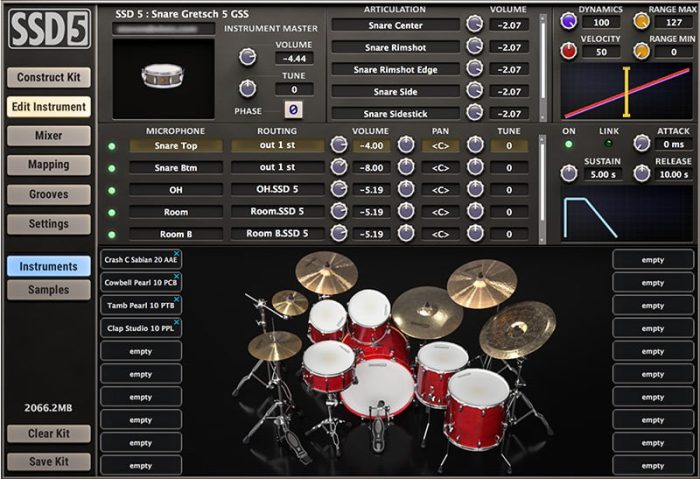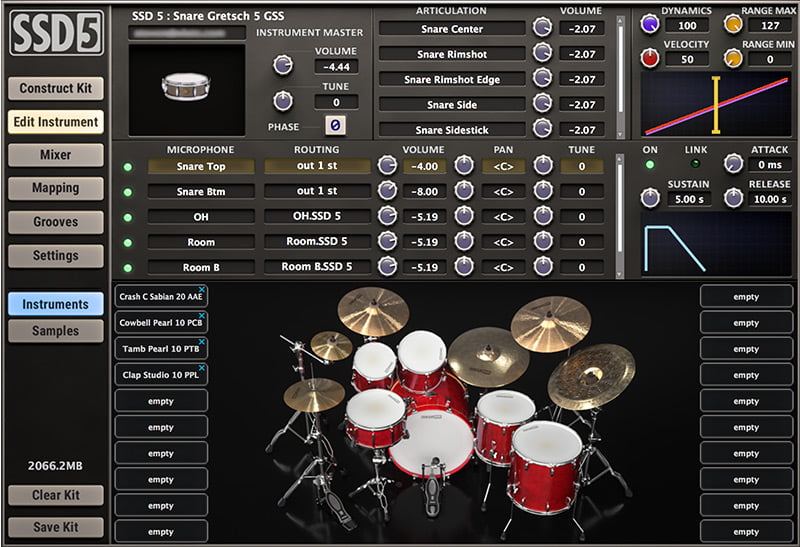 Steven Slate Drums 5 comes with an all new GUI, tons of requested features, 1,000 new grooves in the new groove player, and over 50 new DELUXE 2 Drum Instruments that have incredible realism and detail.
SSD5 makes editing your kits a breeze. Select individual drums, customize the mics and routing, choose your MIDI maps, customize your velocity and dynamic curves for each drums, and build your custom tone exactly as you want it.

SSD5's mixer allows you to get the perfect mix of your drums, with easy access to ambient room mics and close mics. It allows you to easily route your drums discretely to your DAW so you can use your favorite plugins to get the ultimate drum tone. We also added a new master volume control to the entire plugin.

Customize your MIDI Map with SSD5's completely reworked MIDI MAP converter. Everything in a kit preset is easily mappable and re-mappable plus you can quickly load mapping presets.
Steven Slate Drums 5 features
Completely redesigned user interface and controls.
New master volume engine control.
New SSD5 drum playback algorithm.
Deluxe drum library adds 50 new instruments.
Drumkit or pad cells view allows up to 32 drum instruments.
Completely reworked routing/mapping system.
Steven Slate Drums 5 (VST/AU/AAX) will be available in March 2018, priced at $149 USD. Upgrades will be available to SSD4 users. A purchase of SSD4 from now until release will receive a free upgrade to SSD5 upon release.
Visit Steven Slate at the NAMM Show, Booth #15901.
More information: Steven Slate Drums