STL Tones has announced a major update to all three of its STL Tonality Plugin Suites, incorporating its popular 3D Cabinet Mixer functionality that is featured in the STL ToneHub plugin.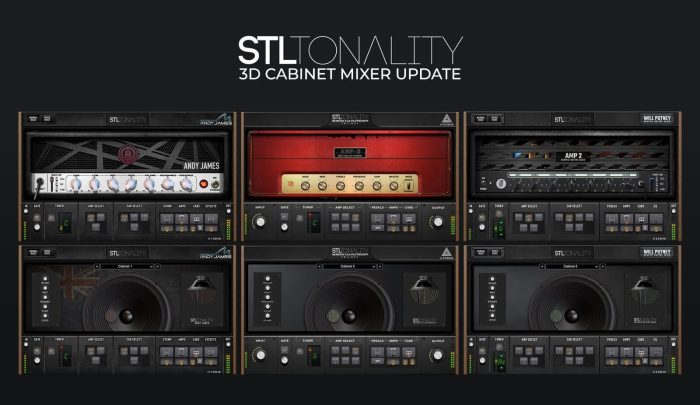 The Tonality all-in-one guitar suite series includes signature sounds from Andy James, Will Putney, and Howard Benson.
The updated Cabinet Module within the STL Tonality plugins can now:
Adjust the microphone placement on X, Y, Z axes (3D).
Angle the microphone up to 45 degrees.
Size-scaled main point mixer gives you better creative control.
External impulse response loading capabilities.
The latest version is of the STL Tonality Plugin Suites is now available as a free update from the STL Tones website. New users can save 50% off in a storewide sale until November 30th, 11.59pm EST.
More information: STL Tones