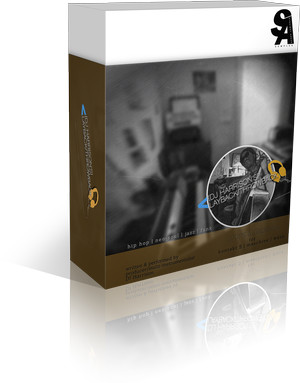 Straight Ahead Samples has announced the release of Layback/Throwback, a collection of Hip-hop, Neo-Soul, Jazz, Funk samples & loops by producer/multi-instrumentalist DJ Harrison.
Channeling the spirit of artists & producers like J-Dilla, ?uestlove, Madlib, D'Angelo and Herbie Hancock, LAYBACK/THROWBACK creates a sonic world all its own.

Using the palette of drums, bass, guitar, piano, rhodes, synths, organs, and percussion, producer/multi-instrumentalist DJ Harrison shares hundred of looped grooves, melodic and chordal ideas, and distinct production choices and sound effects that are meant as inspirational leaping-off points to get the create juices flowing and provide ridiculously groovy accompaniment to your tracks.
Layback/Throwback features
Over 300 super-groovy and vibey loops. Drums, basses, guitars, pianos, rhodes, synths, organs, multi-percussion.
3 formats. Kontakt 5, Maschine, and wav.
Tons of Effects. Filters, distortions, compressors, bit-crushers, delays and reverbs. (Kontakt version only)
Sampled Drum Kit blends seamlessly with the loops. Using the same recording and drum setup as the loops, we sampled DJ Harrison's kit to be able to blend with the drum loops.
Mutli-mic sampling of drums. Mix the individual microphones on the drum kit to your own liking and apply effects to each individual channel. (Kontakt version only).
MPC Drum Triggers. With the touch of a button, turn on different MPC kick and snare samples that are triggered exactly with the drum grooves recorded in the loops. Mix them in to your liking with the mixer.
Transpose Pitched instruments up or down by half-steps, up to 1 octave.
The library is available for purchase for the introductory price of $49.99 USD (regular $69.99 USD). Purchase comes with versions for Kontakt 5, Maschine, and wavs.
More information: Straight Ahead / Layback/Throwback