Celemony Software has announced that with version 5.97, Reaper supports the ARA Audio Random Access 2 interface extension. From now on, users of Melodyne and Reaper will be able to enjoy a greatly enhanced Melodyne workflow.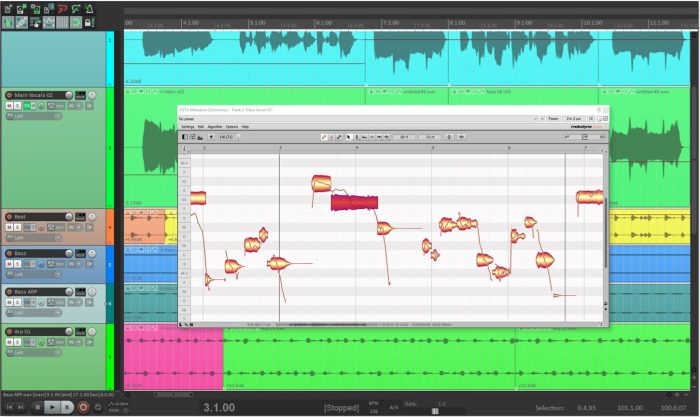 ARA Audio Random Access 2 improves the communication between Melodyne and the DAW by permitting them to exchange information about audio files, pitch, rhythm and much else besides. The upshot is a far more user-friendly workflow and the significantly more efficient integration of Melodyne functions by the DAW.
Thanks to ARA 2, it is now possible to open Reaper audio tracks in Melodyne directly – the tiresome transfers have been eliminated. So using Melodyne is now much less complicated and more intuitive. Whenever Media Items on a Reaper track are shortened, lengthened, moved or copied, Melodyne with ARA automatically makes the necessary adjustments. As a result, rearranging the track contents in Reaper presents no problems – even if you've already begun editing them in Melodyne.
Thanks to ARA 2, Melodyne is able to detect, edit and match the tempo in Reaper, and it is also far easier to take advantage of Melodyne's Audio-to-MIDI Export function. Furthermore, when sharing Reaper projects with collaborators, you need no longer concern yourself with transfer files or other housekeeping chores, as the whole business of data management is now taken care of automatically.
"We are happy to support technology like ARA 2 that makes it easier for our users to work with audio in a convenient and creative way," says Justin Frankel, the creator of Reaper. "We especially like that ARA 2 is freely available to all developers, and we look forward to seeing all of the interesting features and behaviors that ARA 2 can enable."
To profit from the ARA 2 integration of Melodyne into Reaper, you need version 5.97 of Reaper and version 4.2 of Melodyne.
Various editions of Melodyne are available from Celemony and distributor Plugin Boutique.
Further information on how to integrate and operate Melodyne in Reaper can be found in the Reaper section of the Melodyne Help Center.