Strezov Sampling has released Macabre Solo Strings, an instrument library for Kontakt featuring an expressive and lyrical first chair Violin, Viola and Cello with a dark tone.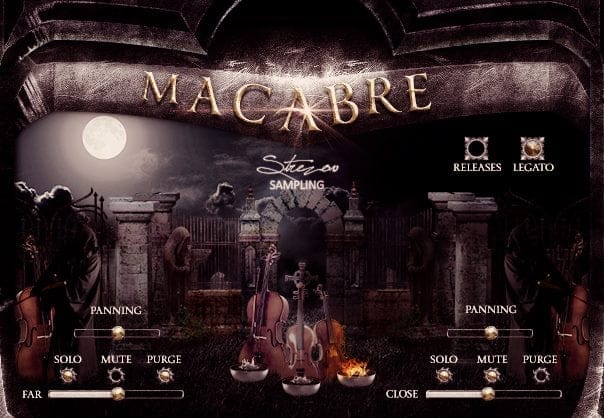 Macabre Solo Strings aren't the usual sampled Solo Strings. They were crafted with one particular sound in our minds, which they deliver better than any other Solo String library out there.

Macabre excels at slow emotional Solo String lines and on top of that you don't even need tons of programming to get stunning results with them. Just sit down and play. The samples themselves contain a huge amount of natural expressiveness, which makes it easier than ever to write realistic sounding Solo String lines.
Macabre Solo Strings features
Recorded Solo Violin, Viola and Cello in their first chair positions in Sofia Session Studio.
Dark and Lyrical tone.
Natural expressive samples allow stunning results without extensive programming.
2 different mic positions (close and far).
2 types of expressive True Legato (long form legato and portamento). Cello only contains one Legato style.
Only one patch per instrument triggering different legato styles by velocity.
Idiomatic instrument ranges (Concert G3-G5 on Violin, Concert C3-C5 on Viola, & Concert G2-G4 on Cello).
No compression.
No external processing.
The library is available for purchase for the introductory price of $149 USD until May 31st, 2015 (regular $179 USD).
More information: Strezov Sampling / Macabre Solo Strings