Strezov Sampling has released Thunder X3M Cinematic Percussion, the final part of the Thunder Series for Native Instruments Kontakt.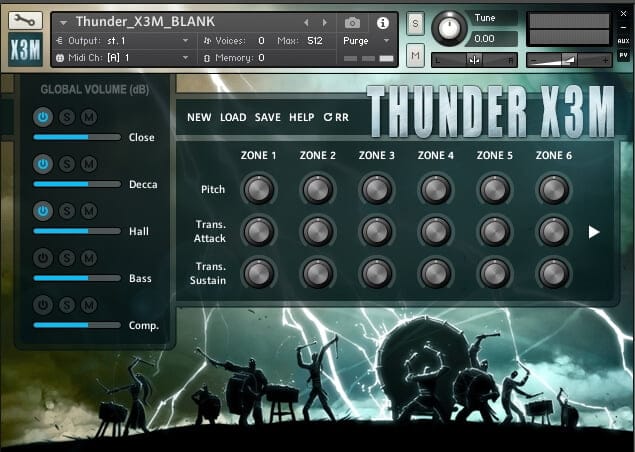 Thunder X3M includes 16,000 samples of "total percussion madness", featuring a complete overhaul of previous volumes and a massive amount of fresh samples wrapped together in a brand new intuitive Percussion Engine.

The concept behind the original Thunder Series was to capture unique instrument combinations playing live – on-set mixture between timpani and toms, between Bulgarian tupans, snare drums and many more.

Thunder X3M takes all three previous editions of the Thunder Series and breathes new life to the sample material by implementing a powerful engine that allows the user to manipulate and map the samples. This, along with a massive amount of brand new recorded samples, opens vast musical possibilities.

The complete Thunder Series has been recorded with multiple Dynamic layers (up to 10) and Round Robins (up to 27 per sound).
Thunder X3M Cinematic Percussion is available for the introductory price of $269 USD until April 16th, 2016 (regular $329 USD). Crossgrades for owners of previous Thunder versions are available.
More information: Strezov Sampling / Thunder X3M Cinematic Percussion