Studio Devil has announced the launch of its 2015 Summer Sale, offering discounts on its effect plug-ins for a limited time.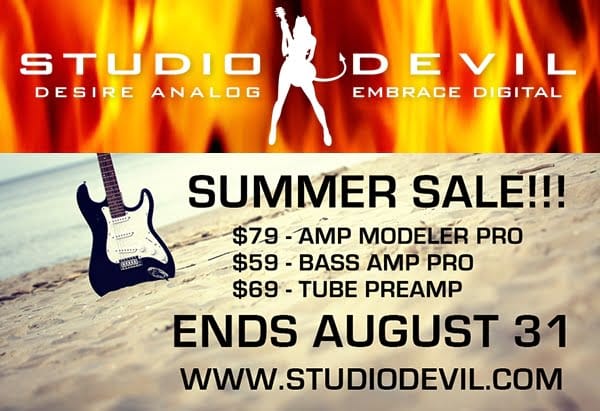 Want awesome tone? Wanna save some bucks? Now's the time…killer tone at killer discount…now until August 31st, enjoy these awesome discounts on Studio Devil's world-class tube modeling plugins…for Bass Amp Modeling, Guitar Amp Modeling, and Tube Preamplifier Modeling for your mix:

Amp Modeler Pro: $79 (normally $149)
Bass Amp Pro: $59 (normally $99)
Virtual Tube Preamp: $69 (normally $129)

These prices end on August 31st…so jump on this while you can!
The sale ends August 31st, 2015.
More information: Studio Devil