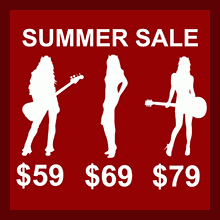 Studio Devil has announced a Summer Sale, offering its effect plug-ins at a discount for a limited time.
Studio Devil is running its first Summer Kickoff Sale! You thought it was gonna be hot this year? Hotter than Hell with Studio Devil…check this out…

If you were waiting for a reason to get the best tube modeling on the planet, now's the time.
Until June 30th, enjoy these awesome discounts on Studio Devil's world-class tube modeling plugins…for Bass Amp Modeling, Guitar Amp Modeling, and Tube Preamplifier Modeling for your mix:

Amp Modeler Pro: $79 (normally $149)
Bass Amp Pro: $59 (normally $99)
Virtual Tube Preamp: $69 (normally $129)
The sale ends June 30th, 2013.
More information: Studio Devil