8Dio Productions has released Studio Steel Drum, a Kontakt instrument library featuring the sounds of a deep-sampled steel drum.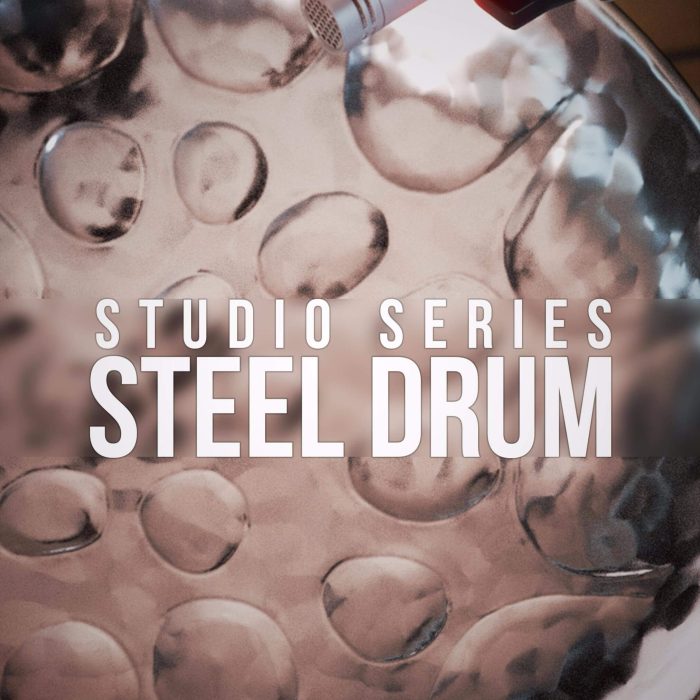 The instrument is comprised of more than 55.000 samples, 5 true vintage microphone positions, 2 world-class reverbs (Bricasti & TC6000).

The 8Dio Studio Steel Drum was custom designed for 8Dio. We wanted the instrument to cover all ranges from bass to treble, but have them all contained inside a singular Steel Drum. We sampled the instrument with several mallet types (ex. Beaters, Felt Mallet, Brushes, Hands, Nails, Rattles, FX etc) at up to 10 velocity layers and 10 repetitions.

We recorded the instrument with four vintage microphone options including Neumann, Neve, Coles, Royers. And also included a mixed microphone position, which loads as the default setting.

Everything was carefully recorded & processed at 24bit / 96k at our British Studio through a historic custom Neve desk before being carefully down sampled to 48k for ease of streaming. The core content was captured with a variety of mallet types, from rubber beaters and felt mallets to brushes and hands. Additionally we sampled prepared and percussive techniques. All of which with multiple dynamics and repetitions to allow for maximum realism.

In addition to all of this, the library gives you full control over the dynamic response and tonal qualities, so the perfect sound can be dialed in just for you.

We included full control over resonance, room tone, keyboard response and transient shape.
Studio Steel Drum features
55,800 Samples. 12.7 GB (compressed from 32 GB).
5 Microphones (incl. Neumann u87, Coles, Neve, etc).
2 Pro-Grade Reverbs (Bricasti and TC).
Up to 10 dynamic layers each with up to 10 repetitions.
Prepared Articulations (ex. Hands, Nails, Percussive FX).
Intuitive and Advanced 3D Controls and Interface.
Advanced Chaos Effects Systems.
Studio Steel Drum for Kontakt 5.5 or higher (full version) is available for the introductory price of $179 USD until April 1st, 2017 (regular $249 USD).
More information: 8Dio Productions / Studio Steel Drum