The Control Centre has announced the release of two new sound libraries for Ableton Live 10.
The Studio Synths pack ($15 USD) features 31 exclusive multi-sampled analog synthesizer instruments created with a Teisco Synthesizer 60F, Dreabox Abyss, Studio Electronics ATC-1 Tone Chameleon and Dreadbox / Polyend Medusa.
The samples were all recorded direct with no extra processing or effects added.
For Acoustic Guitar & Tambourine ($10 USD), The Control Centre multi-sampled a LAG Tramontane nylon strung classical guitar and a Hayman HTA-40 tambourine.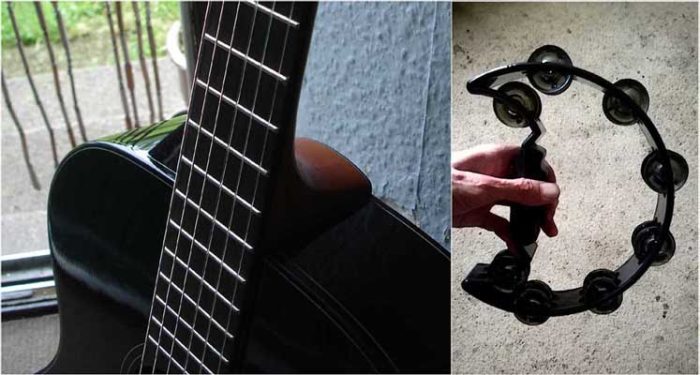 The pack includes a Live Instrument Rack containing 58 guitar samples (including harmonics) and a Drum Rack featuring 32 velocity layered tambourine samples (8 pads with 4 layers per pad).
Both instruments were recorded with a RODE NT-1 microphone and Native Instruments 24 bit audio interface. All samples in the 64MB pack are 24 bit mono WAV files with no effects processing or amplification applied.
The Live packs are available at The Control Contre.