Plugin Boutique has launched a sale on the SturmSounds-Electro, offering 50% off on the creative Kontakt instruments for a limited time only.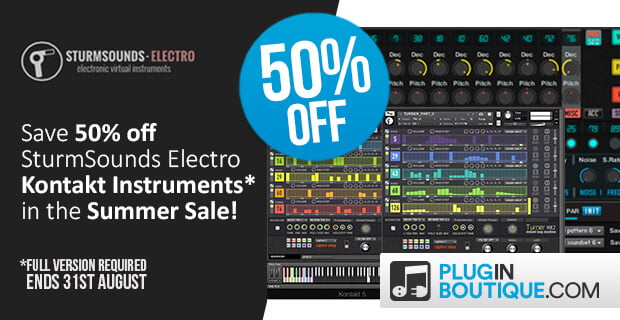 Ben Sturm studied music composing and software scripting and worked for various music studios in Hamburg, until Sturm Sounds and Sturm Sounds Electro was born. Sturm Sounds Electro is a Sample Library and Music Software Manufacturer, founded by german Sound Designer Ben Sturm, focused on unusual and modern Instruments suitable for Electronic Music Production.
The sale includes the Schlagomat sample sequencer and drum machine and Turner MK2 sample slicer, beat machine and remix tool.
The offer expires September 1st, 2018.
More information: SturmSounds-Electro