Subatomic Software has announced that its Audulus modular music processing app is now available for Windows.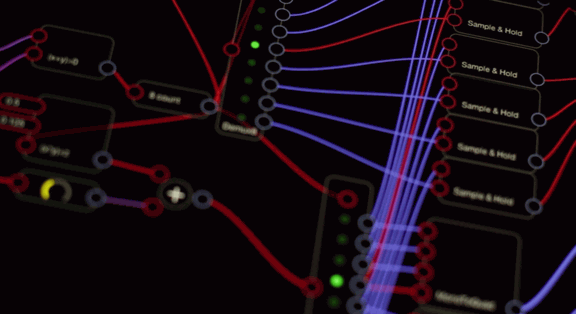 With Audulus you can build synthesizers from first principles, design new sounds, or process audio. All with real-time low-latency processing suitable for live performance.
Audulus features
A node for every need — Audulus processing nodes are diverse, powerful, and easy to use, with no hidden controls.
Control everything with MIDI — Control Audulus with your MIDI controller keyboard or control surface.
Polyphonic processing — Process multiple voices. Have precise control of when voices are mixed into one.
Build new custom nodes — Group existing nodes to build new nodes. Reuse entire networks of nodes. Even define custom user interfaces for your nodes (requires in-app upgrade).
Modulate anything — Connections can be made to any knob so you can modulate any parameter. Nodes are optimized to handle extreme modulation.
Round-trip workflow — Begin a patch on your iPhone or iPad while on the go. iCloud automatically syncs it between your iPhone, iPad and Mac. (Mac/iOS only)
Live patching — Make connections while processing audio. Audulus will fade connection changes so you won't hear any pops or have sudden modulations.
A Plugin for your studio — Use Audulus inside Logic, Garage Band, Ableton Live, or Digital Performer. (Audio Unit on Mac, VST on Windows).
Audulus for Windows is now available for purchase for $29.99 USD. For a limited time, all in-app upgrades are included free of charge ($45 USD value).
More information: Audulus