Plugin Boutique has announced a sale on the Obscurium synthesizer instrument by Sugar Bytes, offering 30% off on the synthesis tool for sound and pitch that feeds on your input of scales and chords to produce futuristic soundscapes and vivid harmonics.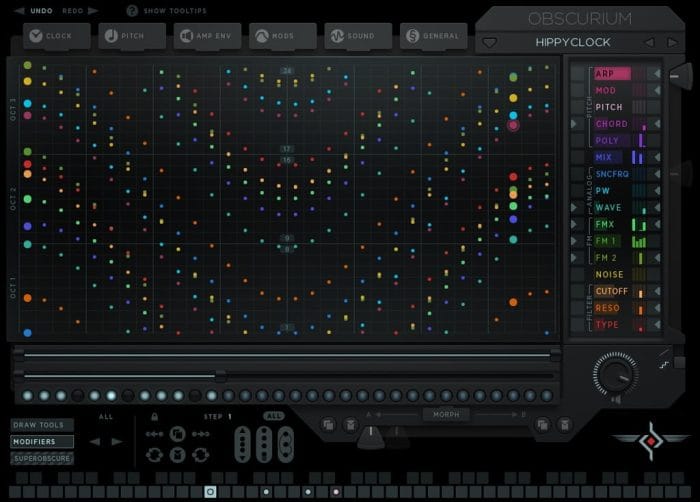 Obscurium is both deep and fun at the same time. Check out my review!
Obscurium animates you to explore new paths to creation of music & sound design. Like a modular system, it allows for most complex circuits, yet remains easily accessible.

It will change your process of making music, to a fun and playful state of flow and you'll come up with patch after patch of cool melodic and chordal passages that intiate new tracks. Never mind the possibilities of the VST synth integration!

If you are sound designing for films, adverts or games, if you are looking for a fresh short cut to your creative cloud, give it a go!
Regularly 99 USD/EUR, Obscurium is on sale for 69 USD/EUR until February 18th, 2019.
More information: Sugar Bytes