Sugar Bytes has updated Artillery2 to version 2.0.3.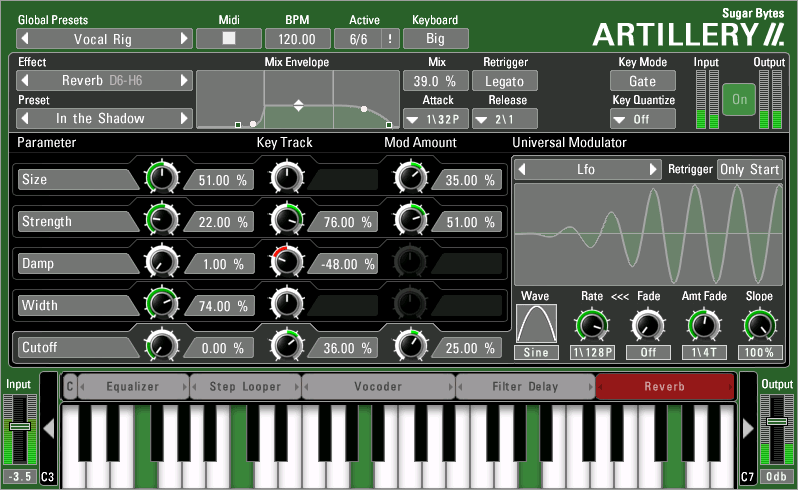 The Artillery Effect Keyboard comes with 28 innovative effects and incredible possibilities. The concept is simple but effective: Effects are assigned to keyzones and triggered with MIDI notes. That way you can perform incredible Effect sequences, or put effects in certain places, live or in studio.
Changes in v2.0.3
recall bug fixed
better graphic performance
many small improvments
Artillery2 is available for Mac (VST/AU) and Windows (VST), and costs 149 EUR.
Visit Sugar Bytes for more information and a link to download the latest demo of Artillery2.