Soundtoys has launched its Summer Sessions sale, offering 50% off upgrades and individual plugins for a limited time only.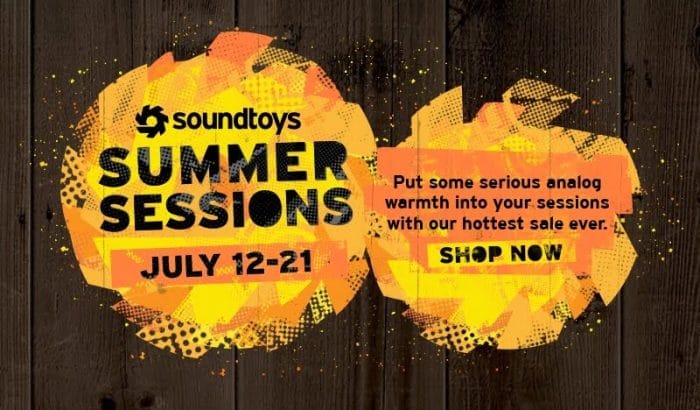 Put some serious analog warmth into your sessions this summer with amazing deals on Soundtoys effects plug-ins.

50% Off Upgrades & Individual Plug-ins
"…with potential upgrade prices so low it would be hard to resist the upgrade." – Ask.Audio

Soundtoys 5 Bundle $399 (reg $499)
"There are 18 compelling reasons to buy Soundtoys 5, and none not to – the leading effects bundle reaffirms its classic status." – Music Radar

EchoBoy $99 (reg. $199)
"I use EchoBoy on every mix." – Dave Pensado

Decapitator $99 (reg. $199)
"Decapitator is indispensable." – Scott Hansen (Tycho)

Summer may last for 3 months, but these deals do not. Go get your Summer deal NOW.
The sale ends July 21st, 2016.
More information: Soundtoys