Surface Tension has announced the release of Intunative, a music performance app for Android.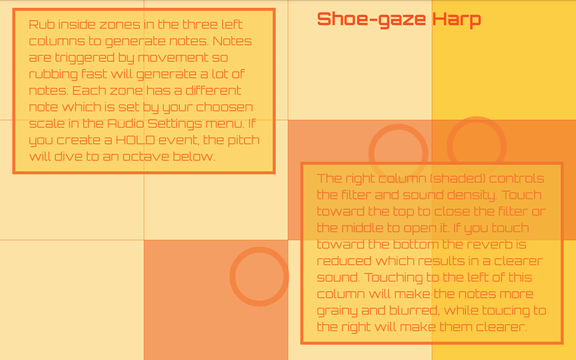 intunative is a new musical instrument for tablets. We have developed a unique gestural interface from recent academic research in HCI (Human Computer Interaction) which favours interaction with the tablet as a whole instead of with visual elements on screen, such as buttons and faders. This has the effect of freeing you to explore your own hand and finger movements in a new context, allowing you to find your own path to musical expression.

We have developed a series of sound programs, each with its own range of sound. Some are simple instruments, such as a synth piano with effects. Some are more complex, involving several instruments and even drum beats and percussion. We use many different sound processing techniques to give you the freedom to discover subtle sound colour and texture. All sound programs are fun and interesting to explore, yielding musical and enjoyable results. Sound programs come in themed packs of three and the development of packs will be ongoing and dynamic.

In order to better facilitate you as a musician, several musical aspects of each sound program can be customised when they are relevant. You can set the key, scale, octave range and tempo . The interface can also be put into a "dark" mode to suit dark environments such as at a gig or in the studio, or simply for aesthetics. You can also toggle on or off the various visual guides and information to help you learn each sound program.
The free version of Intunative is restricted to allow the user to use only one sound program and access to the tutorial.
The paid version (3 EUR) comes with 9 sound programs, access to the tutorial, and later in January will have the ability to expand their sound program library with low cost inapp purchases.
Visit Intunative
for more information.