Sweetwater has announced that it will host Jordan Rudess's fourth annual Keyfest from Thursday, May 30th, to Saturday, June 1st at its campus in Fort Wayne, Indiana.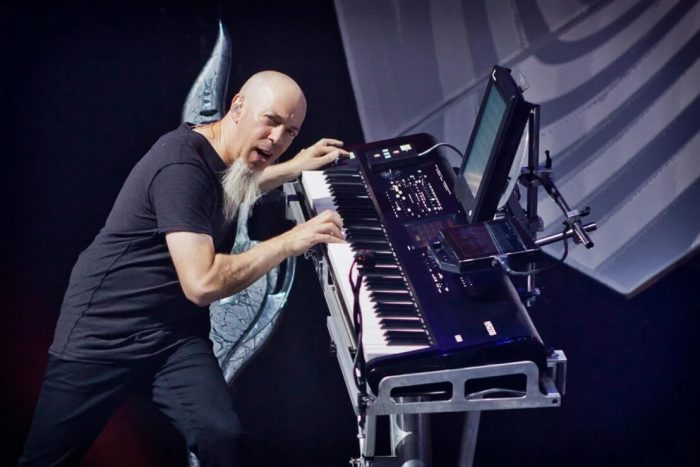 The event features keyboardist/multi-instrumentalist Rudess (Dream Theater) as well as special guest artists David Rosenthal (Billy Joel, Cyndi Lauper, Rainbow) and Latin jazz pianist Otmaro Ruiz (John McLaughlin, John Patitucci).
During the three-day interactive gathering, participants will attend workshops led by Rudess, Rosenthal, and Ruiz on essential skills ranging from the art of soloing, keyboard technique, sound design, music apps, improvisation and more. Evenings will include intimate concerts, instructor-led jams and master classes.
"Besides all of the learning that happens during the workshops, the best part of the past three KeyFests was just having the chance to hang out with other keyboardists, share our musical ideas and geek out together," Rudess said. "Sweetwater is the ultimate musical instrument store, so it's the perfect setting for the ultimate keyboard gathering."
Sweetwater Presents Prodigious Talent

Jordan Rudess is best for known as the keyboardist/multi-instrumentalist for the platinum-selling, Grammy-nominated prog rock band, Dream Theater. Voted "Best Keyboardist of All Time" by Music Radar magazine, Rudess got his start in music as a child prodigy when he attended the renowned Juilliard School of Music at age nine. As a teenager, Rudess switched from piano to synthesizers, and by 1994 he was voted "Best New Talent" by readers of Keyboard magazine. Renowned for his unique fusion of classical technique and influences with rock sensibilities, Rudess has since earned his ranking amongst prog-rock keyboard royalty.
In addition to Dream Theater, Rudess has also worked with a wide range of artists, including David Bowie, Enrique Iglesias, Liquid Tension Experiment, Steven Wilson, and the Dixie Dregs, among others. Rudess's interest in state-of-the-art keyboard controllers and music apps has also led to a successful career with his app development company, Wizdom Music.
Since graduating from Berklee College of Music, David Rosenthal has achieved unparalleled success as a musical director, keyboardist, synthesizer programmer, producer, orchestrator and touring professional. Continually in demand by some of the most prominent acts the music industry, Rosenthal has had a long tenure as Keyboardist and Music Director for Billy Joel and has worked with artists such as Bruce Springsteen, Elton John, Ritchie Blackmore and Rainbow, as well as Cyndi Lauper.
Considered one of the most important jazz pianists on the scene today, Otmaro Ruiz is renowned for his versatility and virtuosity. Over the course of his musical career — which includes concerts, workshops and recordings worldwide — Otmaro has worked with a long list of renowned musicians, including John McLaughlin and John Patitucci, and has earned multiple Grammy nominations and awards, as well as a Lifetime Special Award for International Exposure from the Venezuelan National Artists Institute (for outstanding career in a foreign country) and an Honorary Doctorate Degree in Musical Arts from Shepherd University.
Registration for Jordan Rudess's Keyfest 2019 starts at just $1,295 USD per person and includes three full days of learning sessions, workshops and classes, as well as lunch and dinner (does not include transportation). For $1,695 USD per person, registration additionally includes three-night, one-room hotel accommodations at Don Hall's Guesthouse and breakfast (does not include transportation).
More information: Sweetwater