Multi award-winning vocal software developers Synchro Arts has announced discounts on VocALign and Revoice Pro 4 until December 31st.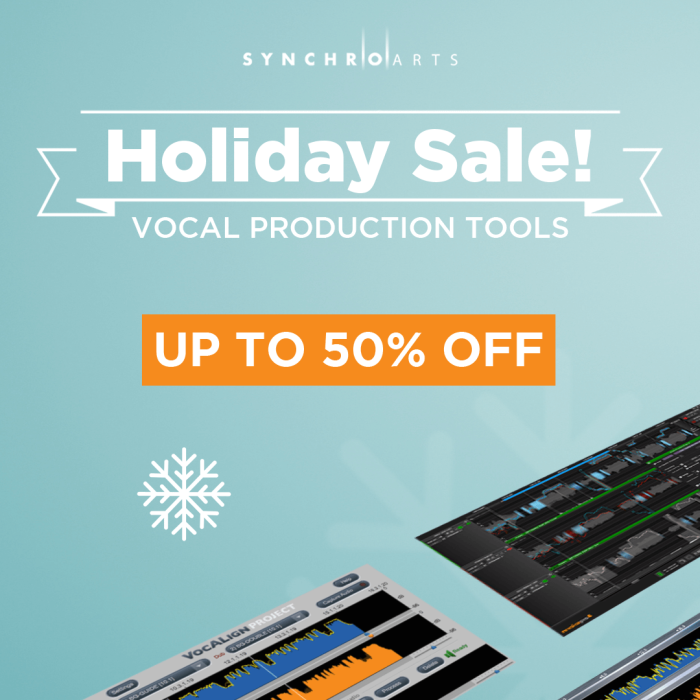 Studio time is precious so spend less time editing vocals and more time being creative with Synchro Arts.
Whatever the musical genre, VocALign is a must-have plugin for working with layered vocals, bringing performances together so they sound clean and focused while saving many hours of manual editing.
For more features and creative control, Revoice Pro 4 combines the world's most advanced timing and pitch alignment technology, a set of powerful tuning tools and a natural sounding vocal doubler.
Available from Synchro Arts and distributor Plugin Boutique, VocALign Pro 4 is on sale for $249 USD, VocALign Project 3 is $99 USD, and Revoice Pro 4 costs $399 USD during the sale. Upgrades and crossgrades start from $55 USD.
More information: Synchro Arts