Synsonic Instruments has launched two free bass drum instruments modeled after Roland's TR series Rhythm Composer drum machines.
The Synsonic BD-909 aims to bring you the sound of the bass drum from the TR-909.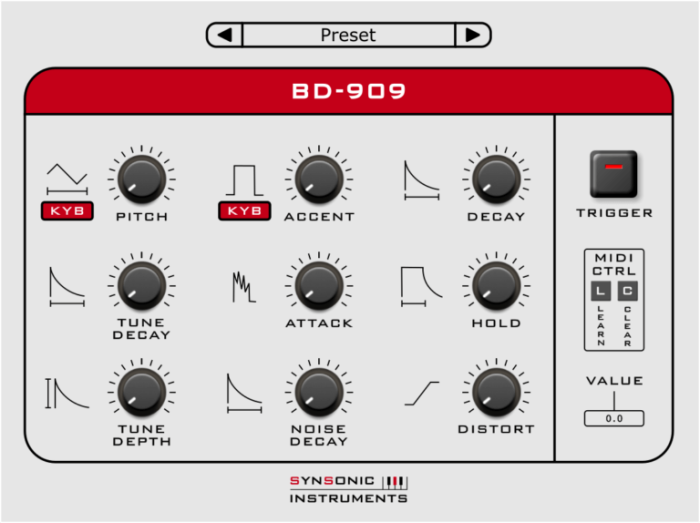 We have analysed the original circuit and created an accurately digital model.
There are also more soundshaping possibilities like distortion, noise decay, tune depth and hold and pitch.

The plugin includes factory presets and you can also create your own presets now.
The Synsonic BD-808 offers some additional parameters compared to the original 808's design: Tune & Fine tune, extended decay range, MIDI synced tune and accents.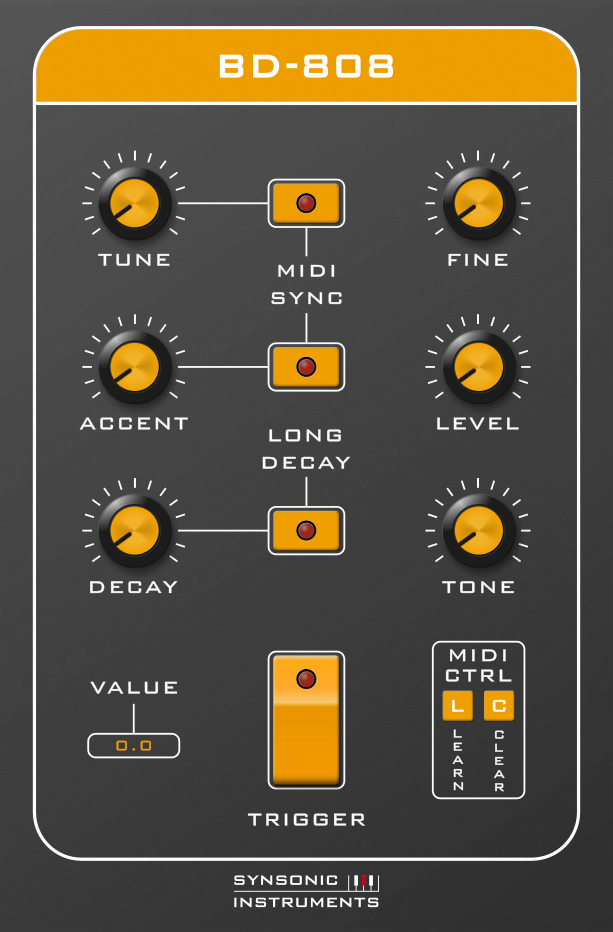 The Synsonic Instruments BD-808 Software-Plugin is useful for creating 808-style Bass Drum Sounds.

The underlying signal processing is based on a detailed analysis of the original 808 Bass Drum circuit. With the MIDI-Control it is also possible to use the plugin as a Bass Synthesizer. With the MIDI Learn function you can assign any MIDI-Controller to a parameter of the Bass Drum.
Both plugins are available for download for Windows and Mac (VST/AU). Donations are appreciated.
More information: Synsonic Instruments