Bjooks has announced the release of its latest title Synth Gems 1, a beautifully photographed 320-page hardcover art book celebrating vintage synthesizers and the people who created them.
Authored and curated by well-known synth expert and music technology writer "Dr. Mike" Metlay, Synth Gems 1 takes readers on a chronological journey through a unique selection of over 60 synthesizers – some popular, some rare, all beautiful.
Meant for newcomers to synthesis as well as experienced electronic musicians, SYNTH GEMS 1 spans the critical historical period from 1970 to 2000 with stunning photography and detailed articles that explain the history, technology, and legacy of each instrument.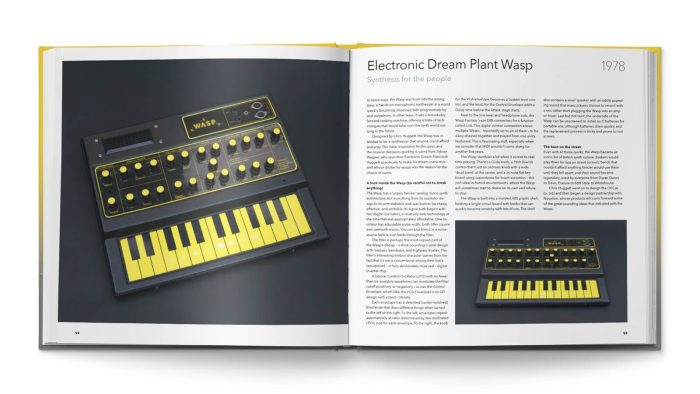 "I think of the SYNTH GEMS Series as a set of exhibition catalogs, like the ones sold at art galleries that allow visitors to take home the essence of the works on display," Metlay explains. "In each volume, we provide a guided tour of an incredible synth exhibition — curated from different museums around the world — that could never exist in one location. Readers can walk around these beautiful instruments, examine them in detail via high-quality photos, and learn about how they influenced the world of music."

"SYNTH GEMS is truly an ode to the synthesizer in all its forms," adds Kim Bjørn, CEO and founder of Bjooks. "Paging through the book, readers will come across popular favorites like the Sequential Circuits Prophet-5, as well as rare instruments like the Lord Synthesisers Skywave. SYNTH GEMS is a must-have for any fan of electronic music — whether they're a lifelong musician or just starting out."
Synth Gems 1 will be available through authorized resellers, and at the Bjooks online store beginning on October 1st in the EU and from November 1st in the US, priced $69.95 USD / $89.95 CAD / 59.95 EUR.
More information: Bjooks