Ouroboros has released 128 patches for Synth1.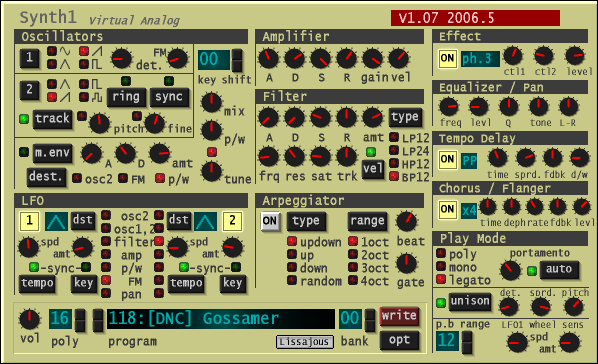 Synth1 is one of those synths that has quite a following, and for a good reason. This 2 Osc VSTi with FM and ring modulation still is one of the best sounding freebies out there in my opinion.
Ouroboros does a wonderful job showcasing the versatility of Synth1, with patches categorized in several sections: Bass, Keys, Arp, Pads, Synth and more.
Here's a little loop I made with only patches from Ouroboros' bank. It features 5 instances of Synth1 + Kjaerhus Classic Master Limiter.
Download the full bank of 128 patches below.
Synth1 Ouroboros Bank3 (Download size: 56.41 kB)