Synthblitz Audio has released version 1.92 of Nitroflex, a virtual synthesizer instrument for Windows.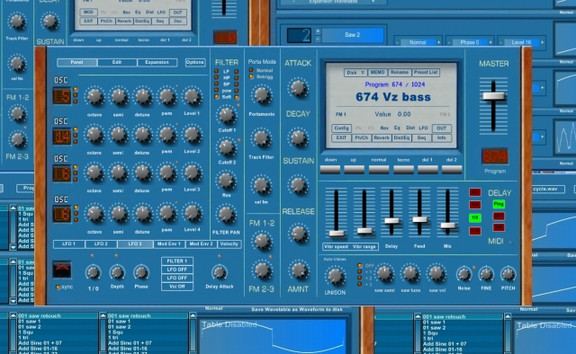 A powerful audio synthesizer that offers a large number of waveforms which users can combine, edit and and shape anyway they want to obtain the desired sound. Now can do the scanning of the waveform on the drive, create and edit the wavetables.
Changes in Nitroflex v1.92
New Envelopes.
New LFOs, now sync up to 4 bar. Improved parameters.
Improved the sequencer and added new features.
Add values of the 5th oscillator in display (saw tune and detune).
Fixed PWM LFO.
Fixed labels for 5th oscillator (tune and detune).
Improved feature "reset to default", new parameters and saw osc to default.
Improved change preset.
Fixed "Vibrato" control (now synchronizes the chord).
Add "Flange" effect.
Add "A1" in modulation envelope (fine attack).
Add 50 Waveforms.
Fixed more preset sounds.
Output sounds more clear.
New blue LED for filters, LFOs, and MIDI signal.
Add key "index reset" for restore wavetable index file.
Nitroflex for Windows (VST) is available at a 40% discount, priced at 29 EUR (regular 49 EUR).
More information: Synthblitz Audio / Nitroflex