Plugin Boutique has launched a sale on the BeatSkillz Synthwave Bundle, offering a 70% discount on two virtual instruments designed for production of synthwave and related music genres.
Transport your productions back in time with these two classics from BeatSkillz.
Synthwave Keys is a collection of 100 stunning synthwave, vaporwave & nuwave sounds with a unique analog touch.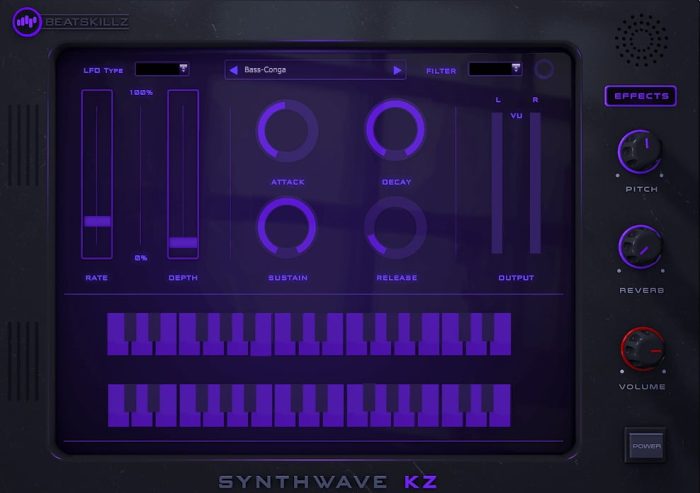 This virtual instrument is a collection of 100 fabulous sampled presets from various analog synthesizers running through legendary effects and outboard gear. This process brings a rich and unique "analog" quality that is different from other virtual emulations of real synthesizers.

A wide palette of instantly recognizable sounds from basses leads to pads and effects has been carefully designed and programmed to inspire you. Just plug and play is the motto at Beatskillz. This helps to focus on music and creativity rather than get lost in endless sound tweaking to get results.
Synthwave Drums features retro drum productions styles, bringing you all of the popular drum machine sounds for modern synthwave production.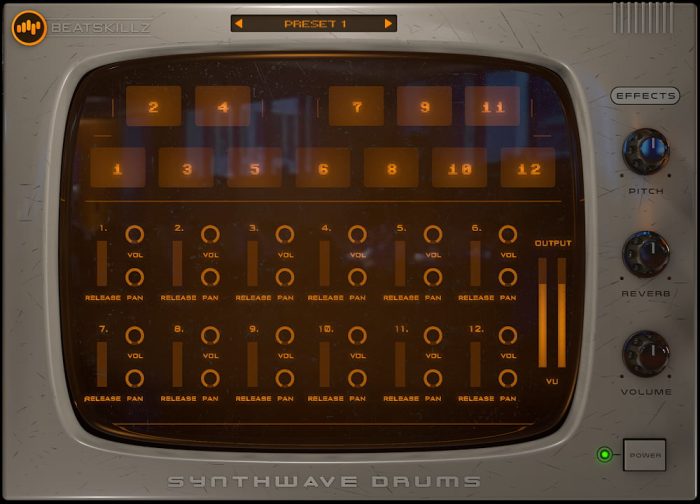 Synthwave Drums is a resurgence of the 80s drum sound in the 2010s and follows the principals of the retro production styles. Synthwave Drums not only brings you all the popular drum machine sounds but also brings dry and processed versions that sound exactly like the records you've heard.

This helps in solving the "processing mystery" behind these hit sounds. Often when you buy emulations or samples of just the drum machines, the sounds are too raw and sound nothing like the sounds of the genre.
This bundle is exclusive to Plugin Boutique and available for a limited time only, priced £37.95 GBP / $49 USD. Synthwave Keys and Synthwave Drums are also on sale separately for $29 USD each during the promotion.
More information: BeatSkillz