System80 has announced that it is now shipping its new 810 Eurorack module, a 3-in-1 analog voice module that combines a VCO, VCF, and VCA in one 30 HP module.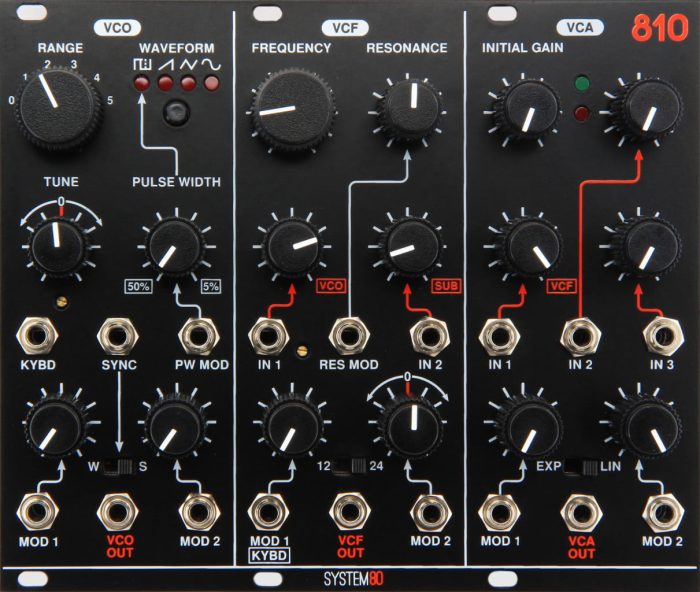 The 810 offers convenient normalization between sub-modules to create a traditional subtractive analog signal path.
While not strictly a clone, the design of each sub-module is inspired by the golden age of Japanese analog, featuring elements of the System 700, System 100m, and the Jupiter-8.

Add some modulation and an envelope generator to create a complete patchable analog voice with a distinctively vintage character.
The 810 module is available for purchase for $425 USD. It will available from dealers later this month.
More information: System80