TA Programming has announced availability of its inaugural Studio MIDI & CV Interface full synthesizer control system.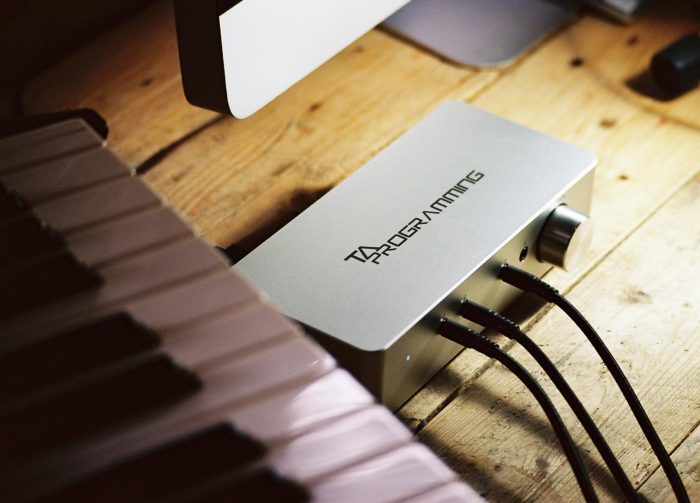 The interface is capable of controlling multiple synthesizers simultaneously via voltage control outputs and MIDI/USB with extra-low latency while keeping analog instruments, vintage or otherwise, perfectly in tune with each other.
TA Programming CEO/CTO Tim Aviss:
"We designed this interface to be not just a solution to problems that we'd encountered when controlling synthesizers in the past, but to unlock a whole new world of creativity with synthesizers from one interface."
Studio MIDI & CV Interface features
Advanced Tuning System: Multi-mapping and a state-of-the-art power circuitry will ensure your synth stays in tune for that upcoming gig.
Multi-Synth Control: Full access to all 16 MIDI channels, USB/MIDI passthrough and expandable CV Outputs, the interface can handle your rig with extra low latency.
Automatic Memory Reload: No need to spend hours re-configuring your synths during soundcheck, just plug in and play.
Powerful Control Software: Get up and running in no time with access to a whole host of features including Split Keyboard, Polyphony, MPE Compatibility, Unlimited Presets, DAW Bypass, and more.
The interface is initially available for purchase, priced £249 GBP.
More information: TA Programming