Taika Systems has released Photosphore, a flock synthesizer app for iOS.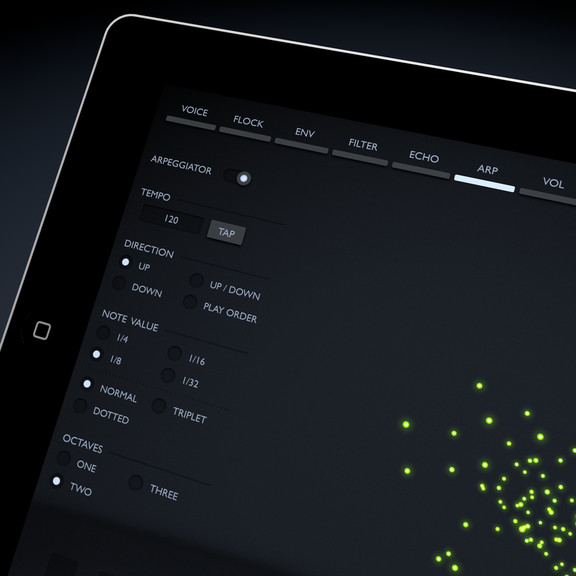 Photophore is a unique instrument that uses flocks of up to 100 sound generators to create rich, organic synthesizer sounds.

By controlling the behavior of the flocks you can make Photophore sound like a choir of synthesizers or, at more extreme settings, a swarm of angry insects.
Photophore features
Unique flock synthesis engine.
Up to 100 oscillators per patch.
Monophonic or polyphonic operation (up to 6 voices).
6 oscillator waveforms (saw, square, pulse and more).
Low pass/High pass filter with resonance.
Dedicated amplitude and filter envelopes.
Stereo echo effect.
Arpeggiator.
The Photosphore app is available for purchase for the introductory price of $4.99 USD until January 10th, 2015 (20% off regular). Requires iOS 7.
More information: Taika Systems / Photosphore