Taika Systems has released version 1.0.2 of Photophore, a flock synthesizer for iPad.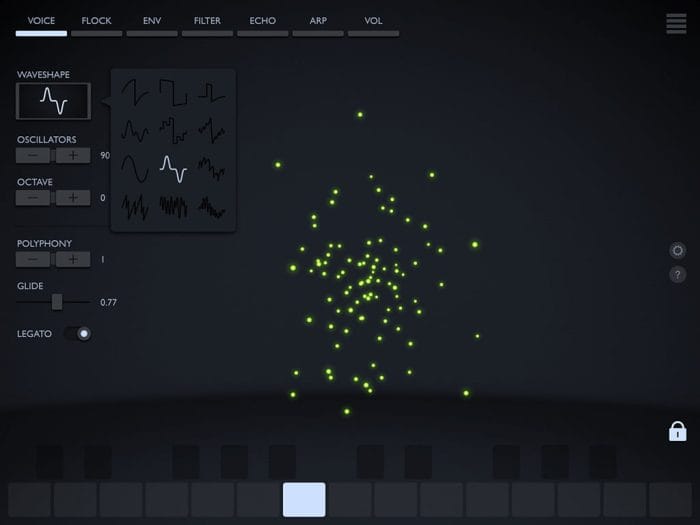 Photophore 1.0.2 adds six new waveshapes, giving musicians and sound designers a wide range of new timbres for creating patches. The new Glide feature provides smooth portamento between notes when in monophonic mode. The combination of the glide feature with Photophore's flock synthesis algorithm, which uses flocks of up to 100 oscillators per voice, is especially useful for crafting swarming synth leads and roaring bass sounds.

Included is a selection of new patches across all categories to showcase the new features. Photophore's synthesis engine has also been optimized to reduce CPU usage with no loss of audio quality. Users will see a performance improvement of up to 15%, allowing for better multitasking and lower latency when using Audiobus or Inter App Audio.
The app is available for purchase for $7.99 USD.
More information: Taika Systems / Photophore