Waves Audio has announced that you can now take the SoundGrid 101 and 202 online courses for free and earn both a certificate and a Waves voucher worth up to $50 USD.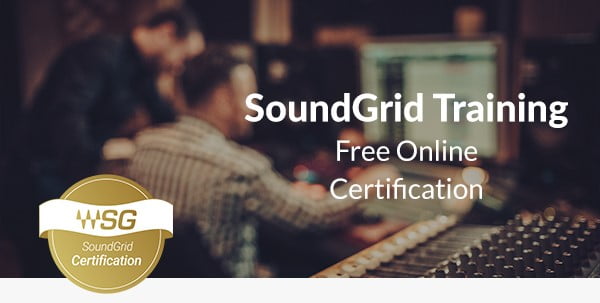 In these courses you will learn what SoundGrid is and how it enables real-time audio processing, audio networking and adding plugin processing power. The courses show which software and hardware components make up a SoundGrid System and how clocking and latency work in a SoundGrid system.
Mix plugin-rich studio sessions. Mix live shows with the same plugins used in the studio. Record in real time with plugins. Easily network different DAWs and diverse hardware. Waves SoundGrid is the world's only platform that enables both real-time audio processing and easy audio networking.

Learn about the SoundGrid platform for real-time audio processing and networking and get certified: SoundGrid 101 and 201 courses now available!
The Introduction to SoundGrid and In-Depth Training courses are available now, and you can get a Waves voucher worth up to $50 USD for discounts on plugins or bundles upon completion.
The offer is valid for a limited time only.
More information: Waves Audio