TC Electronic has launched a sale on George Massenburg's MDW, offering over 50% off the hi-res EQ for System 6000.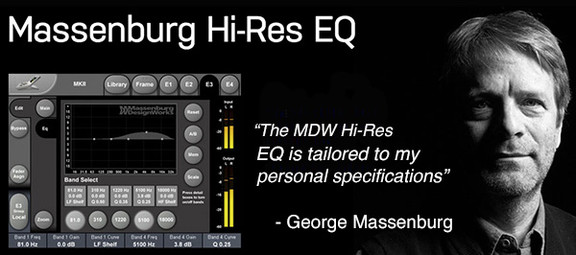 For one month – October 2014 – we're dropping the price from $2,360 to just $995 for George Massenburg's MDW Hi-Res EQ for System 6000. Now's the time to give your System 6000 a real treat!

No doubt, George Massenburg has a great sense of audio, and the MDW® HiRes EQ has been developed strictly to his personal specifications. As the MDW design complements the TC Electronic EQ alternatives, you get the opportunity to choose between several desirable EQ flavors, each with their own specific advantages.
The sale ends October 31st, 2014.
More information: TC Electronic