TC-Helicon has announced the release of Vidial, a new app that turns your smart device into a powerful audio/video production studio, letting you capture, trim, add filters and more to produce more creative and visually compelling videos.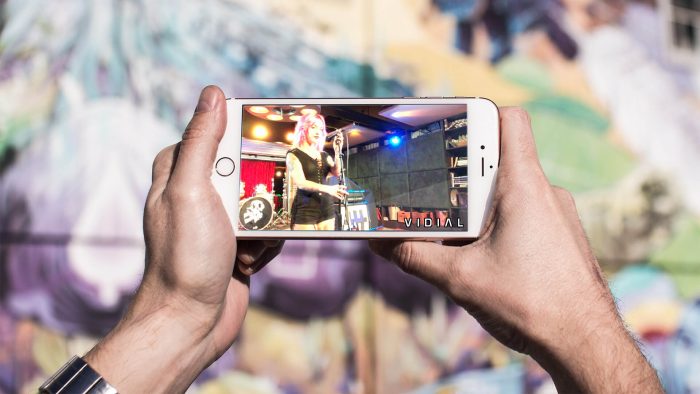 Inspired by the wealth of DIY musicians sharing their craft online through services like YouTube and Instagram, VIDIAL gives musicians the tools needed for creating great music videos, in both sight and sound, anytime, anywhere.

Music today is all about video. Using your mobile device, quickly record a video, add cool audio and video filters, then share in minutes to places that are important to you.

With little to no technical ability we are able to capture video needing only our mobile device. With VIDIAL, you have all of the audio and video enhancement tools you need to easily produce more creative and visually compelling videos to look and sound better.
Vidial features
Gesture controlled effects.
Professional presets.
Easy simple trimming.
Seamlessly import and export video.
Live capture.
Built-in music video playlists.
Perform mode.
Vidial is a free download at the iTunes App Store.
More information: Vidial