TC-Helicon is offering rekkerd.org readers the chance to win a copy of its new Voice Rack: FX, a real-time vocal effects processor that can be used live or connected to other music apps like GarageBand.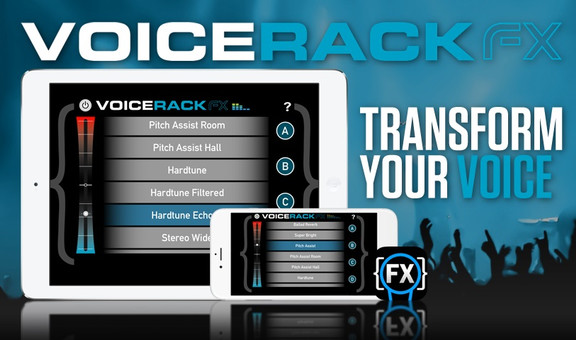 Transform your voice with 50 vocal presets from TC-Helicon, the industry leader in vocal processing. The vocal presets have been expertly authored allowing you to use your voice to create musical sounds including bass lines, drum sounds, or spice up your vocals with professional effects like reverb, echo, delay, distortion, pitch shifting or HardTune autotuning. These very same effects are used by some of your favorite musicians.
For a chance to win, visit the TC-Helicon raffle giveaway page. The contest closes on January 20th, 2015. Winners will be contacted by email.
More information: TC-Helicon