Tonecarver has released a public beta preview of its tcArpGen algorithmic arpeggiator plugin for Windows.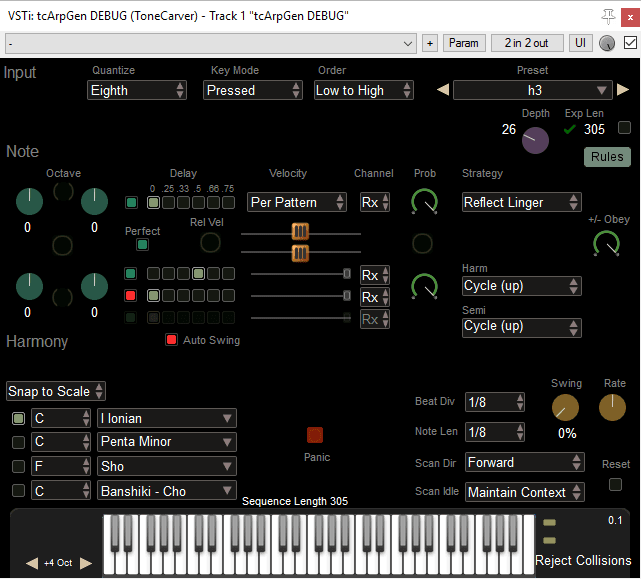 Here is a first look (public beta) at my latest mad machine, tcArpGen, an algorithmic arpeggiator. Like other arpeggiators it steps through the notes of a chord, one by one, but unlike other arpeggiators it uses a set of rules to determine the note order and direction.

Zip file with DLLs and Support Files available here: tcArpGen_v01a.zip
You will need to manually copy the support files to the Documents\ToneCarver folder for now. Installer is planned for later version.
The tcArpGen preview is available for download from the KVR Audio forum (Windows 32/64-bit VST).
More information: Tonecarver / tcArpGen