Tempo Rubato has launched Ruckers 1628, a superbly-sampled recreation of one of the greatest and most valuable harpsichords of all time.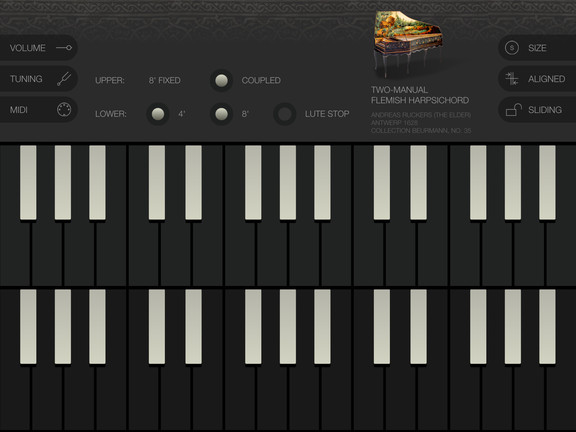 Flemish instrument-building family Ruckers need little in the way of introduction to those in the know; suffice to say, their highly-valued (and valuable) historic harpsichords are akin to Stradivarius violins built by the Stradivari family. You could even say that the harpsichord was the 'synthesizer' of its time, without which influential early musical stylings such as baroque and renaissance would never have emerged.

Needless to say, 1628 must have been an especially excellent year for the Ruckers family, for the Ruckers 1628 is now one of the greatest and most valuable harpsichords of all time. Those thinking that they will never get to experience the sheer musical joy of playing this two-manual harpsichord built by master craftsman Andreas Ruckers (The Elder) in Antwerp way back in 1628 should surely think again.

Thanks to the definitive development work of TempoRubato in collaboration with sample content provider par excellence realsamples, now you can conveniently enjoy playing an authentic recreation of the Ruckers 1628 from the comfort of their favourite iOS device whenever and wherever you like!
Historic Harpsichords – Ruckers 1628 for iOS is available for purchase for $9.99 USD.
More information: Tempo Rubato / Ruckers 1628